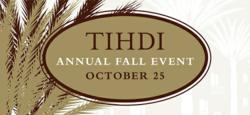 Treasure Island, a formal Naval Base, has long been an ideal and therapeutic location for supportive housing programs designed to help San Franciscans gain the stability they need.
(PRWEB) October 23, 2012
The Treasure Island Homeless Development Initiative (TIHDI, pronounced "tie-dye") will be hosting their annual Event on Thursday, October 25, 2012 from 5:30 – 8:30 PM, at the Pavilion on Treasure Island.
TIHDI will be celebrating its accomplishments in providing jobs and housing to homeless and low income San Franciscans today as well as acknowledging its opportunities in Treasure Island's future plan.
State Senator Mark Leno and District 6 Supervisor Jane Kim will be on hand to help present an award to Swords to Plowshares, recognizing their work in providing housing and services for homeless veterans on Treasure Island.
"The use of former military bases for transitional housing is important to Swords because it helps us, in a unique way, further our mission of helping veterans heal from their wounds of war," said Maceo May, Board member at Swords to Plowshares. "Former military bases once used to transform young men and women into instruments of war have been used for the last twelve years to eliminate their depression, desperation and destitution while beginning to cultivate once buried dignity, dreams and aspirations. It truly represents the meaning of turning swords into plowshares," said May.
The evening also includes Gypsy jazz music by local favorite Le Jazz Hot, delicious hors d'ouerves and spectacular views of the City. Guests from all sectors of San Francisco life—public, private and non-profit will be part of the evening celebration.
About Treasure Island Homeless Development Initiative (TIHDI)
TIHDI, a collaboration of community-based organizations, is the coordinating body that works to provide supportive housing, job training and placement, and economic development opportunities for the clients of each of TIHDI's participating agencies. Over 5,000 homeless, formerly homeless and very low income San Franciscans have been assisted by these efforts to date. Learn more at http://www.tihdi.org.
About Swords to Plowshares
Founded in 1974, Swords to Plowshares is a community-based not-for-profit organization that provides counseling and case management, employment and training, housing and legal assistance to homeless and low-income veterans in the San Francisco Bay Area. Swords to Plowshares promotes and protects the rights of veterans through advocacy, public education, and partnerships with local, state and national entities. Learn more at http://www.stp-sf.org.