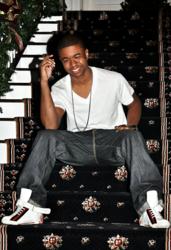 Writing a love song is writing poetry.
(PRWEB) October 23, 2012
Emotional, poetic, compassionate, and melodious are all words that can be used to describe "Washed Away" a single by a talented musician based in Omaha, Nebraska named Kénal. The love song conveys a message of pain, loss and tells a story of an elusive love. Kenal (Pierre Kénal Louis) birthed from Port-Au-Prince, Haiti. His family migrated to the United States and would reside in West Palm Beach, Florida.
Kenal began singing at the age of 8 when he first came to the U.S in 1998. The inspiration and desire to learn to sing came from his older siblings that would always sing around him and in church since living in Haiti. He would go from writing poetry in middle school to writing songs starting at the age of 13. Since he started writing he has yet to stop. Kenal have written over 100 songs from the following genres (rock, pop, hip hop, r&b, gospel), along with many poems. Presently Kenal lives in Omaha, Nebraska working to accomplish his goals in the music, art and entertainment industry. His journey as an independent artist has been a learning process. Kenal describes his journey as discouraging, fun, hopeful, disappointing, and an adventure all together.
The Love Song of The Year that is Emotional
Claiming that "Washed Way" is the love song of the year is a bold statement. However, if anyone listens to the free EP album also entitle Washed Away that the artist is promoting, one would know why it can even qualify to compete for love song of the year. Had a chance to speak with Kenal and when asked how the song came together and what makes the song standout than a lot of the other Pop/ R&B songs being played on the radio. He responded with the following.
"I wrote washed away following my graduation late in 2008. The song tells my story or expresses my feelings at that time for a young lady that I loved with all of my heart. She was the only girl I ever wanted to be with even though we were thousands of miles apart and she was with another man. I guess the love I had for her was an illusive one… a love that could never be and never came to be."
-kenal
Kenal went on to say " She was my high school sweetheart and we ended up breaking up my freshmen year in high school because I had to move from Grand Island, Nebraska back to West Palm Beach, Florida. We remained friends over the years and still today are just friends. She got pregnant at 16 or 17 and moved to Washington state with a man that did not love her and did not treat her like the princess she was made to be. During the time that she was in Washington I was living in West Palm Beach, Florida and wanted her to be with me. However, I saw no possibility of that happening because I could barely provide for myself enough to even think about providing for another. Even with a daughter that was not mine I was still willing to love her and so "Washed Away" was conceived from my pen and a sheet of notebook paper."
Love Song of the Year Going Into 2013
If the song is heard Kenal believes the story and the song will spread like a virus. Usher Raymond's Confession album broke records in sales and topped the charts because the songs were based on his personal life. Not to compare Usher's hit album to one single, but musicians such as Adele, Sade, Babyface, and Michael Jackson all had emotion that transferred through their music, that made their listeners fall in love with them and their melodies. The single "Washed Away" carries that channeled passion, reality, and unique tone. The EP album Washed Away is not on available of itunes for sale, but it is a free album available for download on the artist's website Kenalsworld and it must be heard. A worthy contender for the love song of the year if there is such an award.
Go listen, download and share the song today!
Writing love songs and Writing Poetry
Kenal also have a poetry book co-written with a colleague Channing Cannon entitled Tales From Hypnotic Hearts available for download and purchase on Kenalsworld and Amazon. The digital poetry book features 42 poems and some of the artwork Kenal also composed for the project. There seems to be no limit in the art field that this young artist does not attempt to work in. He is also a graphic designer, blogger, painter, photographer and more. Follow this artist because surely he an artist with many talents that will amaze the world.