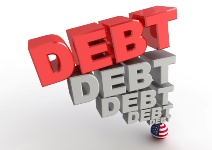 "Automatic and massive budget cuts are forthcoming in January, unless an extension is made," reports Leong. "At first, this may sound like the correct strategy, but…cutting government spending will impact the country's already fragile economic recovery."
New York, NY (PRWEB) October 23, 2012
In a recent Investment Contrarians article, financial expert and editor George Leong reports that the U.S. national debt has reached over $16.2 trillion, and with every passing second, America is growing poorer, and will continues to do so unless major economic reforms are implemented. According to Leong, at the core of the problem is the direction of the upcoming "fiscal cliff," and its impact on the economy and national debt.
"Automatic and massive budget cuts are forthcoming in January, unless an extension is made," reports Leong. "At first, this may sound like the correct strategy, but…cutting government spending will impact the country's already fragile economic recovery."
What concerns Leong more is where the cuts will be made. Citing the Congressional Budget Office (CBO), Leong says that a significant cut in fiscal spending could make the economy worse. According to Leong, the CBO predicts the U.S. economy could contract by 0.5% in 2013 if the spending is curtailed. (Source: http://www.CBO.gov.)
While there is no indication of what areas will be affected, Leong feels that the cuts will likely be from Medicare/Medicaid, Social Security, defense/wars, and federal pensions.
Noting the U.S.'s greater focus on the economic situation in the eurozone, Leong points out that Spain has a national debt of around 758 billion euros, about US$988 billion, or US$21,485 per citizen.
"While the situations in Spain, Italy, Greece, Portugal, and Ireland look bad, everyone seems to be ignoring the $16.2 trillion of national debt in the U.S. That's $51,432 per U.S. citizen, more than double the Spaniards' debt per capita," reports Leong.
Leong notes that the only plus for the U.S. is the country's low bond yields. If the U.S. had to pay out the high yields that Spain does, it would go broke and face a credit crisis, reasons the Investment Contrarians expert.
"The market has been focusing largely on the debt crisis developments in the eurozone, and, in the process, has ignored this country's own debt and deficit issues," concludes Leong. "… Action must be taken. The days of easy-flowing money are over."
To see the full article, and to get a real contrarian perspective on investing and the economy, visit Investment Contrarians at http://www.investmentcontrarians.com.
Investment Contrarians is a daily financial e-letter dedicated to helping investors make money by going against the "herd mentality."
The editors of Investment Contrarians believe the stock market and the economy have been propped up since 2009 by artificially low interest rates, never-ending government borrowing, and an unprecedented expansion of our money supply. The "official" unemployment numbers do not reflect people who have given up looking for work, and are thus skewed. They believe the "official" inflation numbers are also not reflective of today's reality of rising prices.
After a 25- to 30-year down cycle in interest rates, the Investment Contrarians editors expect rapid inflation caused by huge government debt and money printing will eventually start us on a new cycle of rising interest rates.
Investment Contrarians provides unbiased research. They are independent analysts who love to research and comment on the economy and investing. The e-newsletter's parent company, Lombardi Publishing Corporation, has been in business since 1986. Combined, their economists and analysts have over 100 years of investment experience.
Find out where Investment Contrarians editors see the risks and opportunities for investors in 2012 at http://www.investmentcontrarians.com.
George Leong, B. Comm., one of the lead editorial contributors at Investment Contrarians, has just released, "A Problem 23 Times Bigger Than Greece," a breakthrough video where George details the risk of an economy set to implode that is 23 times bigger than Greece's economy! To see the video, visit http://www.investmentcontrarians.com/press.