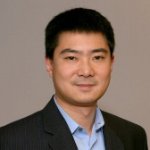 Ever-increasing customization is the future of technology, and SimpleC is already leading the way within the memory care field.
Atlanta, GA. (PRWEB) October 23, 2012
SimpleC is pleased to announce that Jun Ying has been appointed to the key management position of Chief Technology Officer.
As CTO, Ying will be responsible for steering and monitoring SimpleC's new product expansion strategy, TaaS (Therapy as a Service – tm). The new initiative will take SimpleC technology and move it further into the continuum of care, by offering SimpleC services on more devices and in more custom fields of behavioral service.
"Jun's passion for technology driven innovation makes him a perfect fit for SimpleC," stated Dan Pompilio, SimpleC's CEO. "He shares the innovative, entrepreneurial spirit that has defined SimpleC's emergence as the non-pharmaceutical therapy of choice for patients with Alzheimer's and other mood, behavioral, and memory related disorders. Jun's widely respected expertise in hands-on research and development will be an asset to SimpleC's continued contributions to cutting edge care."
Most recently, Ying was Regional Chief Information Officer at ING Insurance Asia/Pacific, bringing together seven countries in a rationalized technology organization. Jun was also SVP and Head of Corporate Applications at ING US, where he was responsible for IT operations for all corporate functions such as finance, risk and HR.
Prior to ING, Jun was Global IT Director, Web Platform at The Coca Cola Company, where he led the development of Coca Cola's digital marketing platform and numerous award-winning online properties, many in partnership with firms such as Facebook.
Before joining Coca Cola, Jun founded and successfully grew Meritsoft, Inc, a technology consulting firm. He helped companies including General Electric and Royal Caribbean Cruise Line envision and build next generation platforms for an increasingly online customer base. Jun was an early employee at WebLogic, now part of Oracle Corporation, alongside SimpleC Senior Vice President, Paul Pelt.
He received a B.S. in physics from Georgia Tech.
"Ever-increasing customization is the future of technology, and SimpleC is already leading the way within the memory care field," said Ying. "It's exciting to be part of a team that is committed to the development of new technologies that make such a powerful difference in the lives of so many patients, families, and caregivers."
The SimpleC Companion is an intuitive touch-screen that promotes memory, engagement, and better communication for seniors. During key times throughout the day, the unit is activated and delivers scheduling help, such as activities and mealtimes, and also behavioral interventions for under stimulation, sundowning and aggression - all without the use of medications. Users receive rich visual cues such as their own family photographs, and hear meaningful audio such as preferred pieces of music and personalized messages recorded by family members or a favorite caregiver, to stimulate positive memories and foster healthy daily routines. With The Companion, SimpleC has created a solution that improves the quality of life for those living with Dementia and Alzheimer's, while also focusing on caregivers and providers, and the ways they can save time and money.
For more information, visit http://www.SimpleC.com.