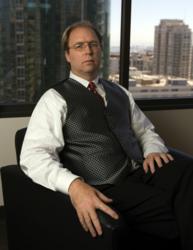 Oil spills have no international borders, and the BP Oil spill is no different.
San Francisco, CA (PRWEB) October 23, 2012
Attorney William M. Audet announced that his firm serves as a legal consultant with regard to a class action case. The "collective" complaint is the first class action lawsuit filed in Mexico under Mexico's newly enacted class action law that allows for filing of 'collective' actions to remedy economic and environmental damages suffered by Mexican citizens. The class action complaint seeks past, present and future damages and other relief under Mexican law for the residents of Mexico located in the Mexican states bordering the Gulf of Mexico.
Mr. Audet noted that his firm and a team of attorneys in Mexico, Jose Antonio Sanchez Martinez and Federico Garcia Hernandez among them, have been working on the case for many months and have been in contact with hundreds of Mexican residents who have been impacted by the BP Oil Spill. "The new class action process enacted in Mexico is actually a simplified process compared with the United States class action process," noted Mr. Audet.
As Mr. Audet pointed out, "Oil spills have no international borders, and the BP Oil spill is no different." The lawsuit, joined by over 30 named plaintiffs ranging from fishermen to cooperatives to small businesses, seeks to represent thousands of residents located in the Mexican states of Tamaulipas, Veracruz, Tabasco, Campeche, Yucatan and Quintana impacted by the April 2010 BP Oil Spill.
According to Mr. Audet, one of the goals of the lawsuit is for Mexican citizens impacted by the BP Oil Spill who live along the Mexican coast of the Gulf of Mexico to receive similar restitution and compensation as that available to United States residents under the recently announced proposed class action settlement in the United States. Mr. Audet believes that the law in Mexico on the issue of environmental damages, coupled with the new class action law in Mexico, should provide a powerful weapon to obtain significant financial compensation to residents along the Mexican Gulf of Mexico. "This is not just a significant economic issue, but really one of equity for the people of Mexico" stated Mr. Audet, as "The new collective/class action law of Mexico now provides a real avenue for access to justice in Mexico."
A copy of the complaint and additional information about the case can be found at http://www.audetlaw.com/mexicoclass
Audet & Partners, LLP, based in San Francisco, California, United States is a top-tier plaintiffs' law firm. Audet & Partners, LLP. represents individuals, families and small businesses in class action, personal injury, consumer, qui tam, employment, antitrust, privacy, environmental damages, defective product, and other complex litigation.
The firm's managing Partner, William M. Audet, J.D., L.L.M., is a frequent speaker at legal conferences. Mr. Audet has been named to the California Super Lawyers list as one of the top attorneys in California for a number of years, including 2010, 2011, and 2012.
Information about Audet & Partners, LLP can be found at audetlaw.com.