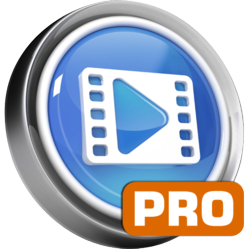 Perth, Western Australia (PRWEB) October 30, 2012
Smart Converter Pro, the worldwide best-selling video and music converter on the Mac App Store, is out now on the Windows Store.
Having passed Microsoft Certification, Smart Converter Pro is now ready for Windows 8.
Smart Converter Pro also supports Windows XP and Windows 7.
Smart Converter Pro for Windows utilises the Smart Converter Engine, as used for millions and millions of video and music conversions on the Mac. The Smart Converter Engine has powered the Mac versions of Smart Converter and Smart Converter Pro for the past 18 months and uses a tried and tested approach to fast, efficient and high-quality conversions.
Unlike every other video conversion engine on the market, the Smart Converter Engine analyses both the source file and the required output format to determine the optimum conversion settings. This 'smart' approach to conversions puts the Smart Converter Engine in a class of its own, providing un-beatable conversion speeds and quality.
About Shedworx
Shedworx was established in 2007 to develop High Definition video conversion and management software. Since 2007, Shedworx has created a number of innovative media applications used by both consumers and professionals the world over.