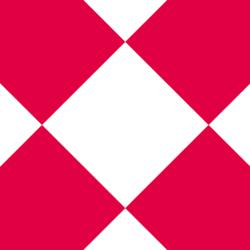 Quarter on quarter price growth jumped from 1.8% to 8.4% in Q2 in the Hong Kong residential market as sentiment improved and pent up demand drove up transaction volumes.
London, UK (PRWEB UK) 23 October 2012
More countries in Asia Pacific saw positive price growth in their respective residential markets in Q2 2012 than the previous quarter, with Hong Kong notably seeing its strongest quarterly growth since Q3 2009.
Sentiment however continues to be influenced by the uncertain global economic backdrop. In this latest edition of Knight Frank's Asia Pacific Residential Review, Nicholas Holt looks into the Asia-Pacific numbers and trends more closely.
The Economy's Effect
The ongoing uncertainty in the world's economy continues to have an impact on markets. Weaker economic growth has impacted sentiment and in some cases the wealth of buyers, whereas property as a hard asset continues to be regarded as a safe investment choice, reinforced by inflation and often negative real interest rates.
This situation continues to be further complicated by government intervention into various property markets, which has continued through 2012, with Hong Kong, Indonesia and Malaysia notably recently introducing further cooling measures.
Fear that activity from central banks in the Eurozone, Japan and especially the US could lead to excess liquidity finding itself into property markets this side of the world, means that it is unlikely that any of the cooling measures will be lifted in the short term.
The conflicting policy objectives of boosting economic growth while avoiding excessive asset price appreciation means that government intervention in various forms is likely to continue.
Market Performance and Expectations
Quarter on quarter price growth jumped from 1.8% to 8.4% in Q2 in the Hong Kong residential market as sentiment improved and pent up demand drove up transaction volumes.
However this increase in prices has been met by further government policies to cool the market, with the recent announcement of further lending restrictions and ten measures to increase housing supply.
The impacts of the new lending restrictions could reduce credit to the sector and slowdown price growth through the remainder of 2012.
The economy in China is slowing down, with growth now projected to come in under 8% in 2012, the lowest growth rate since 1999.
Despite this, strong drivers of demand for residential property remain. Shanghai and Beijing however, have notably shown a 7.1% year on year drop in price at the end of Q2 2012, although prices in the affordable segment of the market have continued to increase, indicating real end user demand.
It will be interesting to witness whether the new leadership in November continues with the property cooling measures given the slowdown.
New home sales volumes in Singapore hit all an all-time record year to date in 2012, with prices continuing to edge up on a quarterly basis.
With inflation significant and therefore real interest rates negative however, there is a real incentive to put money in property. The low mortgage rates and the status of Singapore as a "safe haven" have helped facilitate this.
Total sales volume is expected to hit a new record by end 2012 with about 20,000-22,000 private homes sold.
The Malaysia government has announced in its recent budget that Real Property Gains Tax (RPGT) will be raised from 10% to 15% for properties disposed of within two years and from 5% to 10% for disposal in the third to fifth year effective from 1st January 2013.
On the back of ongoing price growth over the 12 months to June 2012 of 7.9%, this is one of the strongest in Asia Pacific.
We expect the market that has recently plateaued to remain steady through 2012 although the exit of some speculators from the market could put some downward pressure on prices and sales rates moving forward.
Indonesia's introduction of a Loan to Value (LTV) cap of 70% in July has not held back demand, as positive buyer sentiment continued to fuel price growth in the Jakarta market. In Q2 2012, house prices increased 1.2% across Indonesia, with the CBD Jakarta condominium market subjected to the strongest demand, increasing 16.7% year on year.
With huge amounts of new supply scheduled to come to the market between now and 2014, developers will have to ensure that the concept, design and pricing is right to profit from the forecast increase in demand.
Less supply has come onto Thailand's Bangkok condominium market in 2012, as existing stock is slowly absorbed and developers are diversifying towards the resort destinations of Phuket, Pattaya and Hua Hin where demand and supply dynamics are more favourable.
On the periphery of Bangkok, with large amounts of new supply in the market we expect more price competition leading to softening prices, whereas with more limited supply available in the city area, we expect upward price pressure.
In India, although average prices grew by 3.3% in Q2 2012 across the whole country, this average masks difference between cities – the difference between Pune (+10%) and Jaipur (-3%) was a staggering 13%.
We are likely to see more polarisation across city performances going forward as the economy absorbs some of the significant reforms that have been implemented over the last few weeks.
Although Australia's price movements moved into positive territory in Q2 2012 The Reserve Bank of Australia's interest rate cuts totalling 150 basis points since November 2011 has not significantly stimulated the Australian housing market.
The connectivity between the Australian economy and the Chinese slowdown continues to impact market sentiment.
In Sydney, with recent government incentives coming into force on 1st October 2012, we expect to see a spike in interest from first time buyers, specifically in the AU$400k to $900k brackets.
Asia Pacific Outlook
The ongoing difficulties in the world economy, including a slowdown across Asia-Pacific markets, will continue to have an impact on residential markets in the region. With much uncertainty in the world; the ongoing Eurozone crisis, the sluggish recovery in the US and a slowdown in China, sentiment has been impacted.
That said, underlying drivers will continue to support demand for residential property in developing Asia and the volatile performance of other asset classes will continue to attract investors who trust hard assets in the form of property.
For further information, please contact:
Mr Nicholas Holt, Research Director, Asia Pacific
nicholas.holt 9at) asia (dot) knightfrank (dot) com +65 6228 7313
Ms Sarah Edge, Marketing and Communication Executive, Asia Pacific
sarah.edge (at) asia (dot) knightfrank (dot) com +65 6228 7362
Ends
Notes to Editors
Knight Frank LLP is the leading independent global property consultancy. Headquartered in London, Knight Frank and its New York-based global partner, Newmark Knight Frank, operate from 243 offices, in 43 countries, across six continents. More than 7,067 professionals handle in excess of US$817 billion (£498 billion) worth of commercial, agricultural and residential real estate annually, advising clients ranging from individual owners and buyers to major developers, investors and corporate tenants. For further information about the Company, please visit http://www.knightfrank.com.