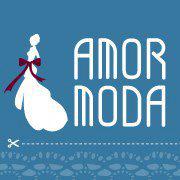 AmorModa.com can help people grab eyesights at the wedding.
(PRWEB) October 23, 2012
On Oct. 22, 2012, AmorModa.com, a popular wedding dress supplier, announces its Tea Length Wedding Dresses Collection will be released next Wedensday. Eason Chen, CEO of Amormoda.com, said, "All the Tea Length Wedding Dresses are featured at: rich fabrics, fine tailor, and FREE shipping."
Every bride likes elegant wedding dresses, especially some top wedding dresses from a luxury brand outlet. Furthermore, most women can become excited when it comes to the topic of wedding dresses. However, actually, not all classic wedding dresses are not affordable for most white-collars. The Tea Length Wedding Dresses and sweet 16 dresses from AmorModa.com are to help people grab eyesights at the wedding.
Eason Chen, said, "We have five years experience in the wedding dresses industry, and we understand what are the latest fashion and what a woman need. Our designers will help customers do the whole image planning, from head to toe to give you the most elegant of the recommendations. Moreover, we can provide customers with a lifetime of free modification."
"We recommend that customers should compare our Tea Length Wedding Dresses Collection with other suppliers' products first before making a shopping decision. The Internet is definitely a great invention in this world. With the promotional prices and free shipping, our dresses, especially cheap short dresses, must have excessive market potential, and it will stimulate our company's business growth in the next few months.
About Amormoda.com
Founded in 2008, Amormoda.com is an online store that offers wedding dresses and other special-occasion dresses. The store has a group of designers who create elegant designs for customers all over the world. All dresses from Amormoda.com are FREE Shipping.
For more details about the Tea Length Wedding Dresses Collection, please visit http://www.amormoda.com/Tea-Length-Wedding-Dresses-c58/