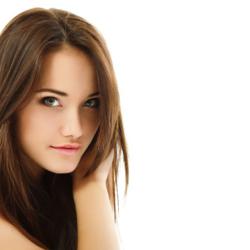 London, UK (PRWEB UK) 24 October 2012
London modelling are new pages dedicated to the capital with model connections, just launched this week by the UK's leading model agency directory.
UK Model Agencies are no strangers to the hustle and bustle of the very competitive and often backbiting model industry. Having grown a website into becoming the largest directory for UK model agencies in the whole of the United Kingdom, the team at UKMA never fail to come up with new ideas, modelling news and information as well as all the facts and figures a model needs to know. With new pages added on a daily basis, their unique visitor figures are growing each month and with the help of their brand-new UKMA Facebook page, models are talking and passing on the news that http://www.ukmodelagencies.co.uk is the website to keep in contact with.
"We've been thinking about having a new section dedicated to the capital of the country for quite awhile now," explains Stevie Lake, marketing manager for UK Model Agencies." Modelling in London is the first step for any model in Britain to make, before thinking about going international. London has never been so popular or so revered," he explains." With hosting the hugely successful Olympics and gaining worldwide televised recognition with the Olympic torch wandering all around the country highlighting our beautiful countryside, towns and villages, to wonderful Wimbledon. London has so many events, theatres and West End shows, which bring visitors from all over the world. It is the best chance an unknown model will get to hopefully get scouted at one of the staggering amount of fashion events which take place in London every week, but also at the charity catwalk events, the exhibitions at museums showcasing fashion designers, London really is to do with what's in and what's not, who's in and who's not. Trends are set in our wonderful capital city but also modelling careers can be made."
With the website attracting more than 25,000 unique visitors each month, a mixture of models, model agencies, model scouts and modelling photographers, the winning website dedicated to a model's welfare open the doors to their modelling in London section, promising many more pages to arrive over the next few weeks.
"The one thing we wanted to tackle was highlighting not only how to get to London, but also how to get around the city for any model who has never been here before," explains Jim Dawson, chief press officer for UK Model Agencies." It's not an easy city to get about, even if you've lived in London a long time and the transport system can be a little bit boggling so we have tackled the Underground, the Over ground, buses, taxis and even getting around on foot, sourcing the best way a model can get around London to get to those all important modelling jobs on time."
With many more pages about to hit the website overcoming days concentrating on the capital city, the team at UK Model Agencies have opened the section to give a taster of what is to come.
"The modelling scene in London is bustling and vibrant, glitzy and glamorous. It's the capital city, next to Milan and Paris of course, to be top of the list on the fashion show calendar," says Stevie." If a model can make it anywhere in the UK, it's in London, and we hope our new pages can provide insightful advice and information for any model starting out in their career."
See new pages as they are added to the modelling in London section at http://www.ukmodelagencies.co.uk