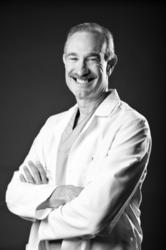 Several of our patients use their flex spending account for cosmetic and sedation dentistry. It's a great way for patients to use pre-tax dollars to save money, however some patients forget they have an FSA and they lose the funds that were set aside
Livingston, NJ (PRWEB) October 25, 2012
A Flexible Spending Account is a program that allows employees to set aside pre-tax dollars for medical expenses, savings the employee up to 38% in taxes. Employers usually deduct the allocated amount from the employee's paycheck throughout the year. Enrollment for FSA is usually September through November for most employers, and funds become available for use on January 1st.
A Flexible Spending Account is used to pay for dental expenses that are not covered by a standard insurance. Most dental insurance policies allow for an annual dollar amount of dental treatment, but if it's coverage is not used by December 31st, patients lose that allowance. Dr. Michael Chusid and Chusid Dental Group comments, "Several of our patients use their flex spending account for cosmetic and sedation dentistry. It's a great way for patients to use pre-tax dollars to save money, however some patients forget they have an FSA and they lose the funds that were set aside," says Dr. Chusid. An FSA can usually cover small items such as preventive maintenance like a teeth cleaning up to large cases such as full mouth cosmetic and sedation dentistry. December 31st, 2012 is quickly approaching and there is typically a spike in dental visits in the tail end of the year with people trying to take full advantage of their Flexible Spending Accounts.
Upcoming Changes for 2013
In 2013, the IRS is limiting the amount that can be allocated into a Flexible Spending Account (FSA) to $2500.This could have a major impact for dental patients. In the past, most employers would allow up to $5000.
Annual Dental Benefits
Patients have already paid for their dental insurance and dental benefits for 2012. Most dental insurance policies allow for an annual dollar amount of dental treatment, but if patients do not use the coverage by December 31st, they lose the annual allowance and benefits do not carry over to the next year.
Although treatment is never dictated by what an insurance policy pays, experience has shown that careful planning can help patients maximize their benefits. Dr. Michael Chusid emphasizes, "Our goal for each patient is to help them enjoy good oral health and maintain an attractive smile. We want to provide the necessary treatment that will enhance the quality of their life and take full advantage of insurance coverage for which they have already paid."
About Dr. Chusid
Dr. Chusid is a graduate of the University of Medicine and Dentistry of New Jersey (1977) and a fellow of the Academy of Medicine of New Jersey. Dr. Chusid is on staff at both St. Barnabas Medical Center and Newark Beth Israel Medical Center. Dr. Chusid values education and the need for passing on key education. With his specialization in cosmetic techniques, such as porcelain veneers, he teaches in the post-graduate residency program at Newark Beth Israel Medical Center. Dr. Chusid maintains memberships in the American Academy of Periodontology, American Dental Association, New Jersey Dental Association, Essex County Dental Association, Newark Dental Club, and numerous other local and national professional societies.
Dr. Chusid has seen thousands of patients who were terrified of visiting the dentist. Now they are happy to see them on a regular basis through the advent of sedation dentistry. The impact of sedation really can't be measured – each patient experiences immeasurable satisfaction and improvement to his or her quality of life when they maintain good oral health. For more information, visit http:// http://www.chusiddentalgroup.com or call (973) 535-1800.