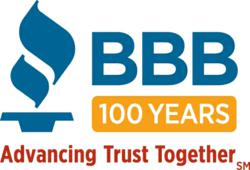 Arlington, VA (PRWEB) October 23, 2012
Cereals advertised to children contain more whole grains and key nutrients, and less sugar, calories and sodium than before, according to the Children's Food and Beverage Advertising Initiative (CFBAI), an industry advertising self-regulation program administered by the Council of Better Business Bureaus.
The CFBAI participants have significantly lowered the amount of sugar in cereals advertised to children. Over 70% have no more than 10 grams of sugar, and 33% have 9 grams or less. This is a significant improvement since before the CFBAI participants adopted voluntary standards.
"Cereal companies that participate in the CFBAI have created new cereals and steadily improved the recipes of popular cereals that are advertised to children," noted Elaine D. Kolish, Vice President of CBBB and Director of CFBAI. "Today, overall these cereals have less sugar, calories and sodium, and more whole grains, fiber, vitamins and minerals."
The majority (71%) of cereals advertised to children have at least eight grams of whole grains, a half serving. A third contain at least 12 grams, and more than a third have more whole grains than any other ingredient.
All of the participants' cereals are a "good" source (10-19% of the government-established Daily Value) of nutrients that the government's 2010 Dietary Guidelines for Americans identified as "nutrients of concern" because of inadequate intake (calcium, fiber, potassium and vitamin D). More than half provide a good source of two of these nutrients. These cereals also are rich in other important nutrients, such as iron.
Further improvements are underway as a result of the participants' adoption of CFBAI-developed uniform nutrition criteria that go into effect in December 2013.
NOTE TO MEDIA: CFBAI's "2012 Cereals Snapshot" is available online here. Elaine Kolish is available for media interviews on this topic.
ABOUT BBB:
For 100 years, Better Business Bureau has been helping consumers find businesses, brands and charities they can trust. In 2011, consumers turned to BBB more than 100 million times for Business Reviews on more than 4 million companies and Charity Reports on 11,000 charities, all available for free at http://www.bbb.org. The Council of Better Business Bureaus is the umbrella organization for 114 local, independent BBBs across the United States and Canada, as well as home to its national programs on dispute resolution and industry self-regulation.
ABOUT CFBAI:
The CFBAI was launched in November 2006 with the goal of shifting the mix of ads directed to children to include healthier products ─ those with fewer calories, less sodium, sugar and fats, and more nutrient dense. The CFBAI's participants agree to use science-based nutrition standards to govern their advertising primarily directed to children under 12 ("child-directed advertising") or not to engage in such advertising. The participants represent the substantial majority of child-directed food advertising on TV.
The CFBAI's 16 participants are: Burger King Corp.; Campbell Soup Company; The Coca-Cola Company; ConAgra Foods, Inc.; The Dannon Company; General Mills Inc.; The Hershey Company; Hillshire Brands (formerly Sara Lee Corp.); Kellogg Company; Kraft Foods Global, Inc.; Mars, Incorporated; McDonald's USA, LLC; Nestlé USA; PepsiCo, Inc.; Post Foods, LLC and Unilever United States. For more information about the CFBAI, visit http://www.bbb.org/kids_food.