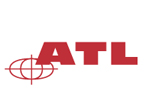 Menomonee Falls, WI (PRWEB) October 23, 2012
ATL, a Wisconsin specialist in island placement, custom die cut components, multi-panel booklet labels and track-and-trace security label technologies, will exhibit its full range of innovative products at MD&M Minneapolis, October 31 through November 1.
"MD&M is an important opportunity for medical device designers to learn more about the benefits of partnering with ATL," said Mike O'Connell, new business development manager for ATL's Medical Division.
He cited other ATL specialties dealing with disposable medical components that should be of particular interest at MD&M Minneapolis, including:

Confidential engineering assistance
Custom die-cutting
Single-ply booklet labels
Packaging services, such as pouching, cold sealing, and kit assembly
Six Sigma level quality assurance
ATL's engineering capabilities are significant, O'Connell added. "Our experienced engineering team works closely with customers on material selections, customized drawings, and prototypes."
The company's status as one of thirteen 3M Preferred Medical Converters also plays an important role in its ability to design, manufacture and ship custom disposable medical components, he said.
"ATL's specialties range from master roll distribution of medical foams and tapes to the production of custom die cut components with tight tolerances." O'Connell said.
Ross Lemke, the company's engineering manager, will work with O'Connell at ATL's exhibit in Booth 807 at the Minneapolis Convention Center event.
The Menomonee Falls-based contract manufacturer is FDA registered and cGMP compliant to 21 CFR 210, 211, and 820.
Visit ATL's website at http://www.atlco.com for more information on its island placement and disposable medical device capabilities.