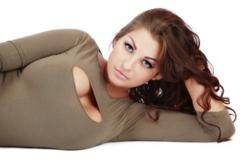 Younger teenage models, turn to eating disorders as a way of staying thin
London, UK, 29th October 2012 (PRWEB UK) 29 October 2012
Trying to maintain the perfect model body can be a struggle for even the most naturally skinny of models, but unfortunately a lot, particularly younger teenage models, turn to eating disorders as a way of staying thin. With brand-new pages dedicated to these sorts of disorders unveiled this week, the UK's largest online model agency directory, http://www.ukmodelagencies.co.uk endeavour to enlighten models about healthy eating.
"An eating disorder is an illness which causes real health implications on any model's diet, lifestyle and ultimately their life," says Helen Stark, fashion editor for UK Model Agencies.
" Even in this modern era, where plus size modelling is more accepted, the modelling industry can still be extremely cruel. Young teen models as young as 13 and 14 start stressing about their body, size and shape. Some get teased mercilessly at school, but also get teased within the modelling industry too, putting more pressure on their bodies and natural development. These disorders are real treatable medical illnesses and they often coexist with other illnesses such as depression, anxiety and also substance-abuse."
She goes on to say,"our new pages are aimed specifically at models who are considering or are probably already undertaking, different types of eating disorders. Anorexia nervosa, binge eating and bulimia nervosa are just three that we have tackled at the moment. As the weeks go on, we will be adding to these pages and hope they will be of some help and maybe prevent a model going too far with their diet damaging their bodies forever."
The winning website all about modelling tackles tricky subjects and gets to the very heart and soul of the model's life by adding an updating relevant modelling news, information, facts and figures about the model industry. With recent sections added dealing with stress, anxiety, substance abuse and other subjects relating to a model's life, these latest pages highlight the real dangers of eating disorders and are not only their the long-term implications on a model's career, but also their life.
"A person with an eating disorder may have started out just eating smaller portions of food or perhaps even larger amounts of food and then bingeing," explained Stevie Lake, marketing manager for UK Model Agencies." Eating disorders affect both men and women and usually appear during the teen years or a younger adult's life, but in the modelling industry, it can happen at any time. We feel it's very important a model is aware of this and can spot the signs perhaps in friends of theirs, if not themselves. If we can try to at least educate a model, it's better than them not knowing at all."
With new pages added on a daily basis, offering professionalism at all times, model advice and also the latest news and warnings about any recent model scams, the team at UK Model Agencies have made it their mission to make their website better than the rest, including anything and everything to do with the modelling industry.
"Modelling is not all about glitz and glamour, and our website highlights the wonderful side of modelling, but we also mention the darker side too," continues Helen." It's very important to us that we don't gloss over the real facts and problems a model can go through, the pressures that are placed on someone so young."
See the new pages as they are added to the website all about modelling at http://www.ukmodelagencies.co.uk and keep up-to-date with the latest model news and information.