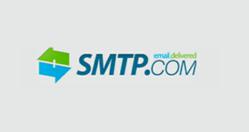 inSegment brings a proven track record from working with globally recognized brands such as Kapersky Labs, Andrew Johns Investments, Novaya Ventures, Rockland Trust and Harvard University Credit Union
Cambridge, MA (PRWEB) October 23, 2012
SMTP, Inc. (OTCBB: SMTP), a global email marketing and delivery provider, today announced it has engaged inSegment, a leading internet marketing agency, to significantly increase online presence, consumer awareness and sales of SMTP services.
"This agreement with inSegment is a strategic investment by our company's leadership to increase our online presence, brand awareness and sales," said Semyon Dukach, SMTP, chairman of the board of directors. "inSegment brings a proven track record from working with globally recognized brands such as Kapersky Labs, Andrew Johns Investments, Novaya Ventures, Rockland Trust and Harvard University Credit Union."
inSegment utilizes a proven methodology of Conversion Architecture, which combines comprehensive website development, online marketing management and search engine optimization to increase sales.
Alexander Kesler, founder and president of inSegment, noted that, "We are pleased to represent SMTP and will use our proven methodology and systems to plan and execute their digital marketing effort to deliver measurable results."
Under the terms of the agreement, inSegment has agreed to receive up to 50% of the $300,000 contract value in common stock, demonstrating its confidence in SMTP and long-term commitment to a successful relationship.
ABOUT SMTP, Inc. (OTCBB: SMTP)
SMTP (http://www.SMTP.com) is a leading provider of cloud-based services to facilitate email deliverability, including bulk and transactional sending, reputation management, compliance auditing, abuse processing and issue resolution. Our services provide customers with the ability to increase the deliverability of email with less time, cost and complexity than handling it themselves. SMTP, Inc. is based in Cambridge, Massachusetts and on the web at http://www.smtp.com.
ABOUT inSegment, Inc.
inSegment, Inc. (http://www.inSegment.com) is a leading digital marketing agency successfully combining expertise in web strategy, design, development, search engine marketing and advanced analytics to deliver measurable results for it's clients. Utilizing inSegment's proprietary Conversion Architecture methodology and blending best-in-class digital marketing services inSegment delivers powerful digital solutions that engage users and drive ROI for paid search, search engine optimization and mobile campaigns. The agency continues to sustain significant growth while expanding upon a global client-base.
Safe Harbor Statement
The information posted in this release may contain forward-looking statements within the meaning of the Private Securities Litigation Reform Act of 1995. You can identify these statements by use of the words "may," "will," "should," "plans," "explores," "expects," "anticipates," "continues," "estimates," "projects," "intends," and similar expressions. Forward-looking statements involve risks and uncertainties that could cause actual results to differ materially from those projected or anticipated. These risks and uncertainties include, but are not limited to, general economic and business conditions, effects of continued geopolitical unrest and regional conflicts, competition, changes in technology and methods of marketing, delays in completing new customer offerings, changes in customer order patterns, changes in customer offering mix, continued success in technological advances and delivering technological innovations, delays due to issues with outsourced service providers, and various other factors beyond the Company's control.
For Further Information Contact SMTP, Inc.
###