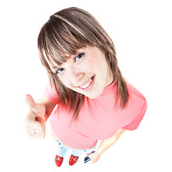 We have split up our huge list of model agencies
London, UK (PRWEB UK) 30 October 2012
Celebrating the success of new pages highlighting model agencies in a model's home town or county recently, the team at UK Model Agencies go one step further and divide model agencies by type to give extra help to aspiring models seeking representation. As the UK's largest online model agency directory add over 100 pages last month dedicated to model agents by town, they are seeing a knock-on effect with their unique visitor numbers going through the roof they say.
"Our model agents by town and model agents by county pages have always been the most popular sections on our ever expanding website," explains Helen Stark, fashion editor for UK Model Agencies.
"We've been absolutely bowled over by the response, having reviewed our search terms by month, these pages are certainly making finding a model agency much easier for aspiring models everywhere, which is what the main aim and mission of our website is all about. If we can help by listing as many model agencies locally, it cuts down on the time a model has to take up scouring the whole of the Internet and zipping around from model agency to model agency. We have them all here, listed on our website in one place at the click of a mouse. It takes you immediately to their website. If you don't like what you see, you can come back to us and start all over again."
With pages dedicated to all the latest model information, model news and highlighting facts and figures of the modelling industry, as well as varying trends and warnings of the latest model scams, the team are UK Model Agencies are very proud of their new pages, dissecting the different types of model agencies available to models with different looks, sizes and shapes.
"Gone are the days that every model has to be the stereotypical stick thin waif," explains Stevie Lake, marketing manager for UK Model Agencies." No two models are the same and no two model agencies are the same either. Now has never been a better time for models of all shapes, sizes, ages and heights to get into the modelling industry as the changing face of modelling accepts, and welcomes plus size models, older models, and real looking people to advertise products for companies who want to appeal to the general public - without resorting to having over glamorous, airbrushed models who don't look real. Model agencies all specialise in different types of modelling, so we have split up not only our huge list of model agencies by towns and counties, but also model agencies by type, making it much easy for a model to find the right agent for them."
Most agencies will adapt to a model style and find work no matter how a model looks, say the team at UK Model Agencies, but by dividing up model agencies by type into different genres such as adults, children's, commercial and fashion modelling. There are also promotional, mature model agents and even ugly model agents are available.
"We're trying to cover the lot, so bear with is as we add to our pages over the next few weeks," says Helen.
Keep checking back and keep up-to-date with all the latest information and model agencies by type, by visiting http://www.ukmodelagencies.co.uk regularly.