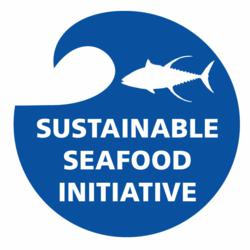 CHARLESTON, S.C (PRWEB) October 23, 2012
Join the South Carolina Aquarium and Amen Street Fish and Raw Bar for an amazing dinner to support a great cause. The Aquarium's next Sustainable Seafood dinner is taking place October 29, 2012 at 7:00 p.m. Amen Street Executive Chef Stephen Ollard is tapping into his deep southern roots to bring diners a five-course dinner and wine pairing they'll never forget!
Offerings include:

Swordfish crudo with jalapeno gremolata and Hawaiian sea salt paired with Avinyo, "Petillant", Vi D'Agualla, 2011
Local oysters on the half shell with spinach and tasso mousseline paired with Crios Torrontes, Argentina, 2011
Seared scallop with crispy pork belly and bacon gastrique paired with Heron, California Pinot Noir, 2011
Pan roasted grouper with oyster stew and crispy fried oyster paired with Reunion Malbec, Uco Valley, Mendoza, 2011
Tapioca-coconut pudding with crème anglaise and pecan tuiles paired with Cesar Florido Moscatel, Spain
Amen Street Fish and Raw bar is located in the heart of historic Charleston and has been providing customers with some of the best fresh and local seafood in town since 2009. Because of the restaurant's great location, guests will be able to take a stroll to the battery or the market after enjoying the delicious dinner! A representative from the Aquarium's Sustainable Seafood Program will be on hand during the dinner to talk about each course, seafood sustainability and provide tips on selecting environmentally-friendly fish.
Tickets are $50 per person not including tax and gratuity. Amen Street Fish and Raw Bar is located at 205 East Bay Street, Charleston, SC, 29401. Reservations can be made at (843) 853-8600. Ten percent of proceeds will go to the South Carolina Aquarium.
For all media inquiries, please contact Kate Dittloff at (843) 579-8660 or kdittloff(at)scaquarium(dot)org
About the Sustainable Seafood Initiative:
Designed to promote the use of local and sustainable seafood in South Carolina's restaurants, the Sustainable Seafood Initiative helps ensure that consumers have fish for the future by teaching our partner chefs about sustainable and local seafood, assessing their menus, and encouraging consumers to dine at our partner restaurants. The Sustainable Seafood Initiative is guided by an interdisciplinary and diverse Steering Committee ensuring that the program pragmatically balances the needs of the environment with the world population's need for seafood. We believe that we can lessen the impact we have on the oceans by making wise seafood choices and encouraging improvement of fishing and fish-farming methods.
About Amen Street Fish and Raw Bar:
The Amen Street Fish and Raw Bar opened in 2009, reviving the former "Amen" name of Cumberland Street and restoring this historic corner. The new renovation stays true to the beauty of the original 1800's architecture while creating a comfortable restaurant atmosphere for contemporary dining. Located at 205 East Bay Street in the heart of the historic district, the Charleston seafood restaurant is in walking distance from the market and Charleston harbor and offers indoor and outdoor dining. The menu includes a variety of seafood dishes such as oysters, clams, and shrimp in addition to our raw bar. Amen Street supports Charleston's local fishing industry with market fresh fish.
About the South Carolina Aquarium:
The South Carolina Aquarium, Charleston's most-visited attraction, features thousands of amazing aquatic animals from river otters and sharks to loggerhead turtles in more than 50 exhibits representing the rich biodiversity of South Carolina from the mountains to the sea. Dedicated to promoting education and conservation, the Aquarium also presents fabulous views of Charleston harbor and interactive exhibits and programs for visitors of all ages.
The South Carolina Aquarium, a 501(c)(3) not-for-profit organization and is open Daily from 9 a.m. to 6 p.m. The Aquarium is closed Thanksgiving Day, half day Dec. 24 (open 9 a.m. to 1 p.m.) and Dec. 25. Admission prices are: Toddlers (3 and under) free; Youth (4-12) $14.95; Adults (13+) $24.95. The Aquarium plus the 4-D Theater experience is free for Toddlers, $19.95 for Children, $29.95 for Adults. For more information call 843-720-1990 or visit scaquarium.org. Memberships are available by calling (843)-577-FISH.
###