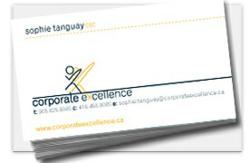 Business cards are an integral driver of networking success, even during this digital age of online connections.
Denver, CO (PRWEB) October 24, 2012
New research, highlighted in a special Fox Business report from its Small Business Center in September 2012, has identified business cards as an integral driver of networking success, even during this digital age of online connections. The research reveals that both the general population and small business owners still value business cards and consider them to be crucial for effective networking. In fact, close to half (48 percent) of the small business owners who participated in the recent survey indicated that they hand off more business cards today than they did five years ago.
"While social networking on sites like Facebook and LinkedIn are becoming increasingly useful, it's important for small business owners to maximize return from traditional networking as well," says Matt Marcus, Senior Vice President at Print360. "In this new research, the study found that handing out 100 business cards could generate $5,000 or more in revenue. With the affordable, high quality custom business cards offered by Print360, for example, the potential for significant return is evident—from just simple human connection and a tangible, immediate way to stay in touch" he adds.
As social networks continue to grow, many people may assume that they will offer great potential for solid business connections and growth opportunities, but the data is still emerging. In the meantime, utilizing social networks may be most useful as a complement to the results small business owners seek from traditional, research-based methods of connection. "There is no reason to resist social networking for businesses," says Marcus. "At Print360, we embrace it and advise our customers to do the same. However, we know how successful the use of custom business cards can be and so we take pride in printing them."
Print360 is celebrating its business cards during the month of October and is offering a special promotional discount of 30% off all business card orders through the end of the month. Customers may simply reference code HALLOWEEN30 at checkout. Typical business card turnaround at Print360 is fast and usually ships within three business days. The Print360 website offers visitors a vast catalogue of designs to choose from as well as a tool to design a new business card online and the ability to upload an existing design. From standard designs to vertical layouts, from coupons to appointment cards, from targeted industries, focused on retail and sales, to small home businesses, Print360 offers design templates for each.
About Print360:
Print360 specializes in custom printed products, including business cards, bumper stickers, buttons, product labels, envelopes, letterhead, magnets, mailing labels, post-it notes, return address labels, stamps and window decals. Operating in several state-of-the-art printing facilities across North America, Print360 utilizes both off-set and high-speed digital printers to meet a variety of product needs with fast turnaround times. The quality of Print360 products is a result of its team of talented print industry experts, some with more than 30 years of printing experience. Combining this expertise with high quality production capabilities, Print360 maintains its affordable prices and speed. For more information, visit http://www.print360.com and find Print360 on Facebook, Twitter (@Print360), and Google+.