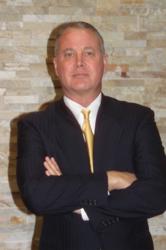 The risks associated with hiring an unsafe driver are significant
(PRWEB) October 25, 2012
Earlier this month, the U.S. Department of Transportation released its expanded Pre-Employment Screening Program (PSP). Houston truck accident attorney Greg Baumgartner could not speak more highly of it.
"This is a win-win proposition," says Baumgartner. "Employers can easily determine which drivers are the safest and most responsible. The general public gets safer roads. Drivers with good habits can easily prove their track records. As for unsafe drivers – the program can help steer them toward more appropriate employment."
Before the PSP program launched, companies had to rely on references and insurance records alone to predict whether or not a prospective employee would be safe on the highways. The original version of the PSP allowed member employers to access three years of crash history – and five years of inspection data – for each driver by using an online database with an applicant's consent.
The risks associated with hiring an unsafe driver are significant, both for the employer and for the public at large. Over a million life-changing injuries happen in 18-wheeler accidents each year, with approximately 5,000 of them result in a fatal accident. Some of these big rig crashes happen due to circumstances the driver can't control, but in a large percentage of cases negligent driving by the truck driver causes truck wrecks. Still other tractor-trailer wrecks come from unsafe practices like stimulant use, or cheating on driver logs to run for extra hours without the legally mandated rest and sleep periods.
Houston injury lawyer, Greg Baumgartner notes that Texas is a particularly hazardous state for tractor-trailer accidents. "We had about 400 fatalities last year. That's 8 percent of the nation's deaths from this kind of accidents. Since there are 50 states, our fair share should be quite a bit less. We're a big state, with lots of busy highways, but we're not big enough to justify that. The PSP program and its new expansion are ways we can improve safety on our roads. "
The expansion for the PSP focuses on ease of use, streamlining their online portal and offering an app available free for iPhones and iPads. The DOT hopes this easier access will encourage more companies to use the service for pre-employment screening of their potential drivers. Baumgartner has the same hope, and encourages Texas-based shipping companies to get involved.
Employers can access an individual driver's record for $10, or buy an annual subscription for $25 to $100, depending on the size of the company. Baumgartner suggests this is an excellent investment. "Companies that hire unsafe drivers are considered negligent and at fault for harm caused by an accident involving their fleet. The damages are often in the hundreds of thousands, even millions, of dollars. This program is basically a kind of insurance, and the cheapest insurance your company is likely to buy this year."
Baumgartner's team of personal injury attorneys has handled hundreds of 18-wheeler accident cases in the Texas over the last 25 years, and he would be happy to never see another in the life of his practice. Though that's an unrealistic wish, he says the new screening program is a step closer to reaching it.