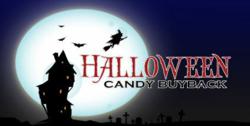 Portage, MI (PRWEB) October 24, 2012
The office of Dr. Susan M. Dennis, D.D.S., will help collect sugary sweets for Operation Gratitude's 2nd annual Candy Buy Back Event Thursday, November 1, 2012 from 8 a.m. – 5 p.m.
Last year, Operation Gratitude, a non-profit organization whose philanthropy is shipping care packages to our troops overseas, collected and shipped 125 tons of candy. The event is open to dentists' offices who are asked to offer $1 per pound of candy or "goody bags" for the exchange. In addition to collecting candy this year, Operation Gratitude also hopes to collect 100,000 toothbrush and toothpaste sets.
Dr. Dennis' office was a participant in 2011 and successfully collected 163 pounds of candy to send to military service members. This year, Dr. Dennis plans to offer $1 per pound of candy along with the chance to enter a raffle for an iPod Touch open to children. Those interested in helping the cause can take candy to 8150 Moorsbridge Rd. Suite A in Portage, Mich. during business hours only on November 1, 2012. For any questions about the event, call (269) 327-3400.
In addition to giving back to the community, Dr. Dennis and her team provide a variety of services for patients. Some of these include porcelain veneers, Invisalign, implants, teeth whitening and dental hygiene. The personnel, including Dr. Dennis, are highly educated and keep up-to-date on all new technologies used in dentistry. For more information about the office of Dr. Dennis, visit her website: http://www.mydrdennis.com.
The website for the office of Dr. Dennis was developed and designed by Blue Fire Media, a company also located in Portage, Mich. Blue Fire Media features a team of graphic designers, programmers and copywriters. The company specializes in web marketing and SEO in addition to creating websites. More information on this company can be found on their website.