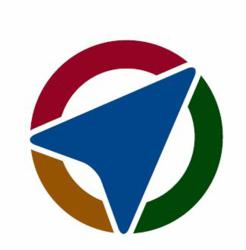 "Because of the Acclimations Program, the staff is able to tailor the treatment program to best fit their needs and determine what tools they need for successful treatment." - Tony Myers, President of Decision Point Center.
Prescott, AZ (PRWEB) October 30, 2012
Decision Point Center has recently added two new programs that will help individuals who are recovering from drug or alcohol addiction. The Acclimations Program takes place during the first two weeks of a patient's long term residential stay. Patients in this program live in a community housing area where they benefit from life skills training and medical treatment while learning about the different aspects of Decision Point's programs, including an introduction to the 12 Steps.
During the Acclimations Program, patients undergo assessments, psychiatric evaluations, and psychological testing, in an effort to determine which treatment group will be the most beneficial to the client. Acclimations enables counselors and clients to better understand the issues, triggers, and treatment needs of the client. At the end of the two weeks, counselors and staff are able to help clients more successfully transition into a treatment protocol that is designed specifically for them.
The second new program of Decision Point Center is called Healing Trauma Through Connections (HTTC). Every client participates in this program also, if appropriate. This week-long program guides patients through an intensive workshop that helps them address relational trauma they have experienced that has contributed to their addiction. Erinn Falls, MSW, LCSW, SEP, Certified Trauma Therapist, who facilitates the HTTC workshop explains, "We have found that trauma week is important because so much of what has happened in individuals' past is affecting their current behavior. Most of us are profoundly unaware of the impact our past experiences have on our present functioning. People often carry a tremendous amount of discomfort inside themselves and they only feel ok when they escape through compulsive/addictive behavior that numb them."
Falls uses experiential modalities such as Somatic Experiencing, Journaling, Guided Imagery, and Role Playing to help clients address the relational trauma that may be hidden but is driving their addictive behavior. She helps participants become aware of the trauma they have experienced in the past and learn how to develop healthy relationships in the present, despite those challenges. Group members learn to trust others again as they unburden themselves from the negative experiences of their past.
Trauma Week helps clients get to the core of painful issues within a safe, supportive, nurturing environment. It is a gentle, invitational process in which no one gets stretched beyond what they feel they can do at any one time. Group members are supported in noticing where and how they want to push themselves but are not treated in a confrontational manner by either the other participants or facilitator.
Clients marvel at the level of safety, trust and mutual support that develops between themselves and the other group members. They often remark, "I could never trusted other people - and now I can." According to Falls, "We know that trauma often lies at the root of addiction. Heal the trauma and eliminate the need to self-medicate with self destructive behavior and addiction."
Decision Point Center, located in Prescott, Arizona, specializes in a variety of treatment areas. The center uses a holistic, individualized approach to help clients recover from addiction. For more information about Decision Point Center or their new programs, visit http://DecisionPointCenter.com/