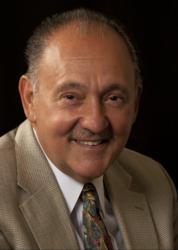 His speech will address the social and health implications of the use and abuse of pain killers and discuss ethical alternatives and lifestyle and wellness choices.
Rhinebeck, NY (PRWEB) October 23, 2012
Lou Paradise, pain management expert and president and chief of research of Topical BioMedics, Inc. Rhinebeck, NY is scheduled to speak at the PIX11 Health & Wellness Expo on October 27, 2012.
The second annual PIX11 Health & Wellness Expo will take place at the Jacob K. Javits Convention Center in Manhattan on Saturday, October 27th from 11am to 5pm and will be hosted by Dr. Steve Salvatore, of the nationally syndicated program "Dr. Steve." The PIX11 Health & Wellness Expo is presented by Lenox Hill Hospital, part of the North Shore-LIJ Health System. Last year's inaugural event attracted over 7,000 guests.
Mr. Paradise will be conducting his lecture on "Safe, Effective Pain Management Options and Wellness Tactics for Optimum Health" at 1:15pm. His speech will address the social and health implications of the use and abuse of painkillers--which has been called "Defining epidemic of the 21st Century"—and discuss ethical alternatives for pain management as well as lifestyle and wellness choices to help individuals achieve and maintain optimum health.
A pain management specialist, Mr. Paradise is a decorated US Marine Corps veteran who frequently serves as an expert speaker on the use of natural medicines, conducts pain management seminars, and participates in addressing compliance issues related to regulated natural medicines as a member of the American Association of Homeopathic Pharmacists.
Mr. Paradise invented Topricin Pain Relief and Healing Cream to safely and effectively address the injuries he sustained as a result of serving two tours of duty as a helicopter rescue crew chief in Vietnam. He regularly addresses clinical audiences on the use of his company's proprietary topical technologies in the treatment of acute and chronic pain and trauma injury including post-surgical trauma as a compliment to primary care, bridging the gap between natural medicines and the conventional medical community. He is also fluent on other aspects of health, wellness, and healing.
Expo attendees are invited to visit the Topical BioMedics' team at Booth #427 throughout the day.
The PIX 11 Health & Wellness Expo also features fitness classes, seminars, health screenings, book signings, vendors, and giveaways. Special guests include the PIX11 news team, Tai Bo creator Billy Blanks, and appearances by the Real Housewives of New Jersey stars Kathy and Richard Wakile, and Bill Cunningham, host of The Bill Cunningham Show.
Through the use of classes, demonstrations, seminars and hands-on experience, PIX11 will provide a day of information and entertainment for families. The event will bring together a variety of doctors, nutritionists, sports and fitness specialists, wellness celebrities and authors, plus vendor booths and health/wellness screenings.
Other expert speakers making presentations throughout the day include: Rafael Ortiz, MD; Marc S. Kowalsky, MD; Jerome Kogan, PsyD; Tamara Kuittinen, MD; Suzanne Steinbaum, MD; Robert Graham, MD; John Cooper, MD; Dr. Peter Mann; Dr. Lawrence Balter; Arden Greenspan-Goldberg LCSW; Catherine Blotiau; and PIX11's Lionel.
Expo guests can also meet "Mr. Met" from the New York Mets and attend a book signing with Keri Glassman, MS, RD, CDN, author of Slim Calm Sexy Diet and meet "Mr. Met" from the New York Mets" and PIX11 personalities Dr. Steve, Jodi Applegate, Mr. G, Kaity Tong, Sukanya Krishnan, Tamsen Fadal, Lionel, Linda Church, Lisa Mateo, Greg Mocker, Dan Mannarino, Mario Diaz and Craig Allen.
The PIX11 Health & Wellness Expo is open to the public, with tickets on sale $15 in advance at http://www.pix11.com/expo, and $20 on site, with children 11 years and under admitted for free). The website also has detailed information on expo seminars, classes, and special events.
For more information about Topricin Pain Relief and Healing creams, visit http://www.topricin.com.
ABOUT TOPICAL BIOMEDICS, INC.
Topical BioMedics is the research and development leader in topical patented natural biomedicines for pain relief. The company's flagship product, Topricin® Pain Relief and Healing Cream, was introduced in 1994 and is now a leading natural therapeutic brand. A combination homeopathic formula, Topricin was awarded a patent for the treatment of pain associated with fibromyalgia and neuropathy. Other formulas in the product line include Topricin Foot Therapy Cream and Topricin Junior for children (with 5% sales donated to pediatric cancer foundations).
All Topricin products are made in the U.S.A., formulated with approved medicines as found in the HPUS (Homeopathic Pharmacopoeia of the United States) and are in compliance with federal rules for homeopathic over-the-counter medicines. The products contain: no parabens, petroleum or harsh chemicals, are odorless, greaseless and non-irritating, and produce no known side effects, making them ideal and safe for the entire family. For more information, visit http://www.topricin.com.
###