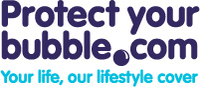 (PRWEB UK) 24 October 2012
The 23rd movie and 50th anniversary of the world's most famous spy hits the big screen on 9th November. Daniel Craig stars as Ian Flemming's James Bond in the action movie, Skyfall. Of course, what is a James Bond movie without his famous gadgets? Protect Your Bubble, gadget insurance specialists, has compiled a list of new gadgets from the upcoming movie for Bond and gadget fans alike. We don't think Q will mind too much.
The Aston Martin DB5 – A classic Bond car, the Aston Martin has been a mainstay of Bond films. All of the standard features are installed; complete with the machine gun headlights.
Walther PPK – Bond's standard firearm, this model comes with a palm-sensitive hammer. Unless Bond himself holds the firearm, it cannot be fired.
Mobile phone – Since Sean Connery first used a car phone in From Russia with Love, a phone has been a major part of the Bond gadget collection. Sony's Xperia T makes its debut on the big screen with Bond. It may even make phone calls in addition to the different tricks it can do.
The watch – An Omega Seamaster Aqua Terra Mid-Sized Chronometer, the Bond watch can do almost anything the phone can do. Expect some interesting trick or device to come out of the phone at just the right time. Like the phone, the watch can even be used to check the time.
Of course, the actual functions of the gadgets are still a mystery. Until the movie comes out, Bond fans can only speculate what each gadget will do for Bond when he is in a tight spot. This does not mean a Bond fan needs to find themselves in a tight spot without their personal gadgets. Protect Your Bubble is a gadget insurance specialist; covering mobile phones, tablet computers, laptops and other personal electronics. With a fast repair or replacement and stellar customer service, even M may crack a smile. Visit Protect your bubble for a free quote and more information.
About Protect your bubble
Protect your bubble gadget insurance covers accidental damage, water damage, breakdown, theft and as an optional extra loss at £1 per month. Like all insurance policies, terms, conditions and exclusions apply, please refer to the full terms and conditions for complete details of what is covered, and what is excluded.
Protect your bubble is the UK's largest specialist gadget insurer that also offers a wide range of gadget insurance products all at great value affordable prices.
Related Links:
Gadget Insurance - uk.protectyourbubble.com/gadget-insurance/
Laptop Insurance - uk.protectyourbubble.com/li-laptop-insurance.html
Mobile Insurance - uk.protectyourbubble.com/gi-mobile-phone-insurance.html
Find Us On:
Facebook: facebook.com/ProtectYourBubble
Twitter: twitter.com/protectyrbubble
YouTube: youtube.com/user/protectyourbubble