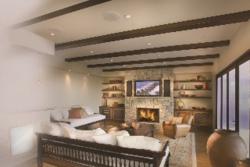 You'll get a great looking and great sounding home theater, or music room, or great music in any room you want, anywhere in your house
Washington DC (PRWEB) October 25, 2012
Transcend Home Theater was awarded the "Best of the Best" designation for excellence by Follow Media Consulting, Inc. in the category of AV Installations. They can be reached at 703-323-4680 .
Transcend Home Theater is a full service organization that provides professional solutions for your home theater and automation needs. Their consulting, installation, and equipment are all of the highest quality. Their specialization is of AV Installations.
The secret to their success is that they come to your home and look at all of the things that will make your home theater installation a success, such as lighting, furniture, building materials, carpet, wiring, and storage. They also install audio/video system in commercial venues, such as restaurants, clubs, bars, churches, halls, and work bays, including in-wall, in-ceiling, or surface mounted speakers along with your choice of viewing medium. You can also visit their website at http://ththeater.com/.
Named one of the best SEO Companies by Jonas Marketing, Follow Media Consulting, Inc. is a rapidly growing worldwide firm of SEO, Social Media, and Mobile Marketing Professionals. Follow Media Consulting, Inc. headquarters is located in Richmond, VA. However, our professional team is networked across the world, with regional offices across the United States, in the United Kingdom, Canada, Australia, France, South Africa, the Philippines, and India.