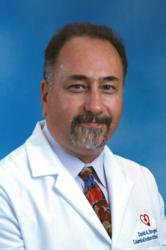 Suffern, NY (PRWEB) October 23, 2012
ColumbiaDoctors of the Hudson Valley (CDHV) proudly announces that one of its cardiologists, Dr. David Brogno, has been named chief of cardiology at Nyack Hospital, a member of the NewYork-Presbyterian Healthcare System. An interventional cardiologist for more than 20 years, Dr. Brogno specializes in advanced cardiac services such as angioplasty, stent implantation, and minimally invasive transcatheter aortic valve implantation.
Dr. Brogno is an assistant professor of clinical medicine at Columbia University Medical Center and an attending physician in interventional cardiology at NewYork-Presbyterian/Columbia University Medical Center. In addition, he is an attending physician in cardiology at Good Samaritan Hospital in Suffern and at the Valley Hospital in Ridgewood, NJ, also a member of the NewYork-Presbyterian Healthcare System.
Originally from the Midwest, Dr. Brogno attended the University of Michigan for both his undergraduate and medical school education, obtaining his MD degree in 1983. He completed his internship and residency in internal medicine at St. Luke's-Roosevelt Hospital in New York City, where he was the chief medical resident and received the Best Teacher award.
CDHV, which provides quality cardiovascular and general medical services to residents of the lower Hudson Valley, is located at 222 Route 59, Suite 302, Suffern, NY; phone, 845.368.0100. Additional facilities are at 745 State Route 17M, Suite 203, Monroe, NY, 10950; phone, 845.774.1403. Please visit http://www.ColumbiaDoctorsHudsonValley.com.
About ColumbiaDoctors of the Hudson Valley
Founded in 1979 as Ramapo Cardiologists (and later renamed Hudson Heart Associates), ColumbiaDoctors of the Hudson Valley (CDHV) provides comprehensive cardiovascular and internal medicine services, with a focus on prevention, diagnostic testing, and treatment. Its physicians and nurses, who have special expertise in women's heart health and older adults, are committed to providing exceptional and compassionate care at every step of a patient's treatment. CDHV physicians are faculty members of the Columbia University College of Physicians & Surgeons and affiliated with NewYork-Presbyterian/Columbia University Medical Center, one of the nation's top academic medical centers.
About NewYork-Presbyterian Healthcare System
The NewYork-Presbyterian Healthcare System is a federation of 25 general-acute care hospital sites in New York, New Jersey, Connecticut, and Texas, as well as specialty institutes, continuing care facilities, and ambulatory providers. Together, its members serve approximately one in five inpatients in the New York metropolitan area. The System is dedicated to increasing access to care; promoting quality and patient safety through the emulation of best practices; and building clinical partnerships through program development and advocacy. Acute-care System members are also academic affiliates of one of two Ivy League medical schools: Weill Cornell Medical College and Columbia University College of Physicians and Surgeons. The System has pioneered the use of quality and patient safety data through its COQPIT dashboard tool to provide opportunities for demonstrable improvements in patient care. The activities of the System are overseen by a board, which includes members from the NewYork-Presbyterian Hospital board and the board chairs of selected member institutions. For additional information, visit http://www.nypsystem.org.