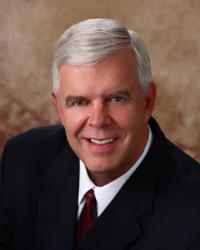 Kim Scartelli already has a successful business platform, and with our development model, we anticipate significant growth in revenues and market share for her in the near term and beyond, " said John Lankford
Canton Township, MI (PRWEB) October 23, 2012
Kim Scartelli, owner of the Curves fitness club franchise in Canton TWP and Plymouth, said she conducted a thorough search for a business development expert to help take her firm to the next level and beyond, and the qualifications and track record of Premier Development Solutions stood out. Mrs. Scartelli was just named Business Person of the Year by the Canton Chamber.
"He is very good at getting people the results they may not even know they need," Ms. Scartelli said of John Lankford, founder and CEO of Plymouth-based Premier Development Solutions. "He understands that helping women achieve their optimum individual health and wellness is personally important to me. Every aspect of John's past successes with clients met or exceeded my expectations."
Formerly a successful senior executive in international businesses in Detroit, Lankford earned worldwide honors for superior performance with a global business development consultancy before founding Premier Development Solutions in Plymouth in 2010.
"Like all of our clients, Kim has set some pretty aggressive goals and objectives for business growth, and I'm confident we can hit those and more," said Lankford. "She already has a successful business platform, and with our development model, we anticipate significant growth in revenues and market share for her in the near term and beyond."
ABOUT CURVES®
Curves is the largest fitness franchise in the world, with nearly 10,000 locations worldwide. Curves Clubs can be found in over 85 countries, including the United States, Canada, Europe, South America, The Caribbean, Mexico, Australia, New Zealand, South Africa, Japan, and the company continues to grow. Curves is the first fitness and weight loss facility dedicated to providing affordable, one-stop exercise and nutritional information for women. Ms. Scartelli's Curves franchise is located at 44258 Cherry Hill Road, Canton, MI 48187 (734-844-6741). For more information, visit http://www.curveslocal.com/1400/about-curves.aspx
ABOUT PREMIER DEVELOPMENT SOLUTIONS
Premier Development Solutions is a leading business development consultancy with clients across the country. The firm's core competencies are executive development and execution of lead generation and sales systems. PDS helps corporate executives and business owners develop talent and achieve results for their company. To contact Premier Development Solutions, call (734) 454-5667 or visit http://www.PremierDevelopmentSolutions.com.