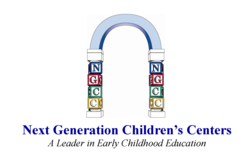 NextVault has taken our data protection to the next level
Boston, MA (PRWEB) October 25, 2012
NextVault, Inc., a leading cloud online data backup company, raises the grade of data protection at Next Generation Children's Centers.
"We are delighted to have Next Generation Children's Centers join our growing list of customers," said Kevin B. Harris, President and CEO of NextVault. "As NGCC continues to grow and open new schools, they can remain focused on their core goals of quality childcare and early child education knowing that their systems are well protected by NextVault."
"NextVault has taken our data protection to the next level", said Kathleen DelPrete, COO of Next Generation Children's Centers. "With 10 schools and our corporate headquarters located in various towns throughout Eastern Massachusetts, it was difficult for us to ensure we were properly protecting everyone's data.
Next Generation Children's Centers was founded in 1993 by Donna Kelleher and currently has 10 schools located throughout Eastern Massachusetts.
"NextVault provides the ultimate solution that allows us to centrally monitor and manage all of our data backups to ensure they are complete," DelPrete added. We are well positioned knowing that whether we need a single file or entire system restored, the data is just a mouse click away."
"It's extremely rewarding when we can help a thriving organization stay focused on their mission," Harris added. To know that they don't have to worry about protecting their data because we are doing it for them means that the next generation of families everywhere get the full attention they need and deserve."
NextVault was formed in early 2010 by online data backup pioneers Kevin Harris and Bud Stoddard with the goal of delivering Value Based Data Protection to its customers.
About NextVault
NextVault is a leading provider of data backup, recovery, file and email archiving solutions. As an innovative service provider we offer comprehensive and affordable solutions to small, medium, and large sized businesses. Through our network of partners, resellers and data centers, NextVault promises secure online backup and fast access to data in the event of loss or disaster, tailored to the needs of any business in today's uncertain world.
About Next Generation Children's Centers
Next Generation Children's Centers is a leading childcare and early childhood education organization with schools throughout Eastern Massachusetts. Founded in 1993, NGCC offers young children a familiar and engaging place to grow and develop. Through a developmentally appropriate curriculum and specially designed classrooms, we instill in your child a love of learning.