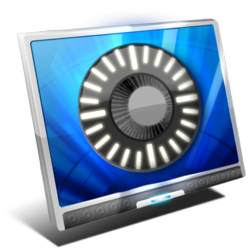 Essentially, we've taken all the enterprise focused features of Remote Desktop Manager, and packed them into Password Vault Manager Enterprise 4.0
Montreal, Quebec (PRWEB) October 25, 2012
Devolutions Inc., a Canadian-based enterprise software firm and creator of the globally acclaimed remote desktop and virtual machine management tool Remote Desktop Manager, announced today that it has launched version 4.0 of its end-to-end password management solution, Password Vault Manager Enterprise.
Designed to help IT pros, network administrators and other users save time and streamline their often complex password management requirements, Password Vault Manager Enterprise 4.0 offers an array of improvements and enhancements, including:

A new Office-like UI that features ribbon, docking, tree list and more
Full template support
Built-in serial data entry type
Version history with compare features
Deleted item recovery
Multi-language support (English, French, Russian, Chinese and German)
"According to Forrester, 25% to 40% of all help desk calls are due to password problems or resets," commented David Hervieux, founder and CEO of Devolutions Inc. "And those numbers are only going to increase as password management takes on an even greater significance in today's workforce. Fortunately, Password Vault Manager Enterprise 4.0 can help dramatically reduce help desk calls, which is good news for everyone. Plus, Password Vault Manager Enterprise 4.0's user-friendly and intuitive new UI takes just minutes to learn and master, which means IT pros won't have to spend time training – and re-training -- users on how to store, manage and retrieve passwords. It's a team-focused enterprise solution that makes life easier, keeps organizations secure, and improves the bottom-line."
In addition, Password Vault Manager Enterprise 4.0 users will benefit from its total integration with Devolutions' flagship product, Remote Desktop Manager.
Added Hervieux: "Essentially, we've taken all the enterprise focused features of Remote Desktop Manager, and packed them into Password Vault Manager Enterprise 4.0. The result is one of the most advanced, yet user-friendly and intuitive password management tools on the market."
IT pros, network administrators and other users can try the new Password Vault Manager Enterprise 4.0 free for 30-days by visiting http://passwordvaultmanager.com/. After the trial period, those who wish to continue using the end-to-end password management tool can purchase a license for a nominal fee.
For more information or media inquiries, contact Maxime Trottier, Marketing Director, at mtrottier(at)devolutions(dot)net or (450) 935-0608.
About Devolutions Inc.
Established in 2004, Devolutions is a Canadian-based company located near Montreal, Quebec. The firm currently has over 2000,000 users in over 80 countries. The firm's mission is to develop innovative enterprise software that helps users cost-effectively, simply and effectively achieve their network management and security goals. The firm is also committed to providing exceptional technical support, ensuring an excellent user experience that exceeds expectations, and delivering high performance with superior quality. The firm's current roster of solutions includes Remote Desktop Manager, Password Vault Manager, Remote Desktop Manager Online and the newly released Remote Desktop Manager Server. Learn more about Devolutions at http://devolutions.net/.