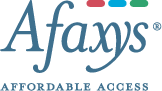 "The lack of access to affordable healthcare has driven record numbers of women to safety-net health providers. Meanwhile, costs for these services have risen and public funding for reproductive care has plummeted." Ronda Dean, Afaxys CEO
Charleston, SC (PRWEB) October 24, 2012
Funding cuts, rising healthcare costs, inventory shortages, and a growing demand for their services present serious challenges for public health care providers. In order to meet the demands of the under-served U.S. public health sector, Afaxys, Inc. (http://www.afaxys.com) has launched a new division. As part of the Afaxys mission, Afaxys Pharmaceuticals will initially supply a portfolio of affordable, FDA approved, AB rated contraceptives to this market. Afaxys also provides dual sourcing of its products in order to provide supply continuity to its customers.
This new division is preparing to introduce a line of generic contraceptives carefully selected by public health medical professionals to meet the majority of their patients' needs. These products will be offered exclusively to safety-net health providers and select family planning dispensers including colleges and universities at prices intended to be reliably lower than those they currently purchase.
Ronda Dean, Afaxys CEO, said: "The lack of access to affordable healthcare has driven record numbers of women to safety-net health providers. Meanwhile, costs for these services have risen and public funding for reproductive care has plummeted. The Afaxys mission is focused on relieving some of the pressure these factors have placed on both patients and public health providers."
The Afaxys Pharmaceuticals core mission is to offer affordably priced products that will be reliably and readily available to its customers. Prior to the Afaxys Pharmaceuticals market entry, public health clinics faced sudden price increases and fluctuating product availability, making it difficult to plan and to deliver family planning services to patients. By using the Afaxys Pharmaceutical select formulary of contraceptive products both public health systems and safety-net providers will be able to obtain low cost, FDA approved, AB rated products that should help reduce their inventory carrying costs and out of stock issues, thereby freeing up scarce and valuable funds for direct patient care.
Guided by a board of directors drawn from both the public and private sector, Afaxys is a socially-responsible business; for additional information on Afaxys Pharmaceuticals, and its approved customers, visit http://www.afaxys.com/pharma.
Afaxys Pharmaceuticals is a division of Afaxys, Inc., a company whose core mission is to serve the public health sector with low priced, readily available, mission-critical products. Prior to Afaxys Pharmaceuticals' market entry today, public health clinics faced sudden price increases and fluctuating product availability, which made it difficult to plan and to deliver services to patients.
Note: This press release was issued in the United States and is intended as reference information for U.S. journalists and customers. The information contained in each Afaxys press release was accurate at the time of issuance, and the company assumes no responsibility for updating the information to reflect subsequent developments.