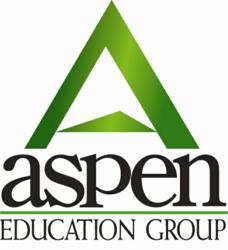 Palo Alto, Calif. (PRWEB) October 23, 2012
Aspen Education Group, the leading provider of therapeutic education programs for struggling teens, has announced that they will be a sponsor of the third annual Reaching for the Stars Breakfast benefiting the Sky's the Limit Fund on Thursday, October 25, 2012 in Palo Alto, California. Founded in 2009, Sky's the Limit Fund is a non-profit organization that transforms the lives of at-risk youth by providing grants, support and hope through wilderness therapy programs and beyond.
"American families are increasingly dealing with troubled teenagers for a myriad of reasons and we are proud to support this worthy event to help more of them afford treatment," said Susan Cambria, President of Aspen Education Group. "We have seen firsthand the transformation and success that therapeutic wilderness programs produce, and the exceptional catalyst they can be to long-term behavioral improvements. Sky's the Limit gives more families this life-changing opportunity."
"We are experiencing an epidemic that is affecting our youth and young adult population and this epidemic does not discriminate among ethnicity, religion or socioeconomics," reads the Sky's the Limit website. "These problems include substance abuse, mental health and social difficulties. Left untreated, these issues will ultimately have lifelong implications on a person's life."
"We believe wilderness therapy is powerful in treating young people's substance abuse and other mental health issues," said Sky's the Limit Co-Founder Rochelle Bochner. "Outdoor behavioral healthcare provides non-punitive, supportive care and positive, eye-opening life experiences."
Sky's the Limit says its ultimate goal is to assist families find the services and resources they need to support their family while in crisis and beyond. Since its founding, Sky's the Limit Fund has given $105,000 in grants to 20 families. In all cases, grant amounts were doubled by matching donations from the organization's partner wilderness programs.
Aspen Education Group's nationwide services range from short-term intervention programs to residential treatment, and include a variety of therapeutic settings such as boarding schools, outdoor behavioral health (wilderness) programs and special needs summer camps, allowing professionals and families the opportunity to choose the best setting to meet a student's unique academic and emotional needs.
Aspen is a member of CRC Health Group, the most comprehensive network of specialized behavioral care services in the nation. CRC is committed to making its services widely and easily available, while maintaining a passion for delivering advanced treatment. Since 1995, CRC has been helping individuals and families reclaim and enrich their lives.
# # #