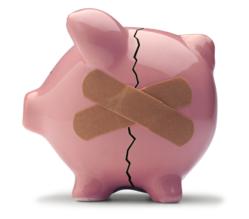 1 Stop suggests only taking out a title loan for emergencies rather than funding for entertainment and non-necessities.
Phoenix, AZ (PRWEB) October 25, 2012
1 Stop Title Loans is making it convenient for customers to manage a title loan based on three different payment options and a few key tips.
These payment options allow a customer to pay their loan off at a pace convenient for them. Customers have three payment options available including interest only payments and re-borrowing the next month, paying the interest accrued plus any amount toward the principle balance, or paying off the full loan amount and interest accrued. Making a contribution to the principle balance is recommended and results in a lower interest payment the next month.
1 Stop allows customers to pay off their title loan before a payment is due, thus prorating the interest, paying for what is borrowed, for as long as it's borrowed. Although some other loan agencies will have hidden fees or penalties for paying off a loan early, 1 Stop has no prepayment penalties for an early payment.
To avoid getting behind on loan payments, 1 Stop suggests only taking out a title loan for emergencies rather than funding for entertainment and non-necessities. When used properly, short-term loans can provide quick and easy cash in a pinch.
Tips to Manage a Title Loan:
1. Never try to avoid the loan company if unable to make a payment. 1 Stop will always work with their customers in order to keep their loan in good standing.
2. If transferring a loan from another company, 1 Stop offers several ways to save such as meeting or beating the other loan company's interest rate. Currently, 1 Stop is offering customers $50 for transferring their loan.
3. When getting a short-term loan, only try to borrow the amount needed rather than the amount qualified for.
4. Make sure the terms of the loan are understood. Watch out for companies that offer low monthly payments with hidden balloon payments at the end of the term. Remember: know your terms.
5. Getting a loan with a local company can be more beneficial then a national chain of lenders because local companies tend to offer more discounts and better customer service.
6. Never borrow more than can be afforded. Although 1 Stop offers some of the most competitive rates, only the customer knows if payments are affordable.
To find out more on how 1 Stop Title Loans helps customers manage their loans, visit http://1stoptitleloans.com/ to call and talk to a representative today.
About 1 Stop Title Loans
1 Stop Title Loans has 12 locations valley-wide and has been providing the Phoenix metro area with short-term financial loans, check cashing, auto insurance, and MVD services since 2003. The 1 Stop Challenge promises customers will be treated professionally, get the cash they need, and the assistance required to help them understand their loan terms and conditions. For more information regarding 1 Stop Title Loans visit http://1stoptitleloans.com/ or call (602) 264-2400.