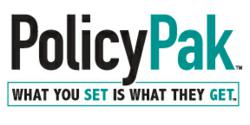 This Java JRE Pak is so easy and flexible, you can create specific directives that ensure users aren't getting annoying pop-ups to upgrade, and ensure they cannot work around your important IT security settings
Philadelphia, PA (PRWEB) October 23, 2012
PolicyPak Software, the leader in desktop management software that delivers, enforces and remediates application settings, has added a Pak that stops employees from changing Java JRE settings, downloading updates, and making company networks less secure.
With the new Pak, which comes included with PolicyPak Professional software, IT Pros can use PolicyPak in conjunction with Group Policy, SCCM or other desktop management tools to configure, control and lock down Java JRE settings based on employee position, company group and more.
"Java is one of the most frequently-used applications, but a single unwanted update or settings change can immediately reduce security and cause all sorts of problems," says Jeremy Moskowitz, Group Policy Guru and the man behind the popular GPAnswers blog. "This Java JRE Pak is so easy and flexible, you can create specific directives that ensure users aren't getting annoying pop-ups to upgrade, and ensure they cannot work around your important IT security settings."
The Java JRE Pak joins dozens free, pre-configured PolicyPak Professional Paks for Shockwave, Flash, Microsoft Lync, Firefox, and dozens of other applications. For homegrown or less-popular applications, customers can use the PolicyPak Design Studio to create their own custom Paks.
IT Admins can find out more about PolicyPak by attending a Group Policy Webinar at the PolicyPak Website, or by calling (800) 883-8002.
About PolicyPak Software
PolicyPak Software (http://www.policypak.com) is the leader in application compliance and desktop management tools for Active Directory. The software enables IT pros to deliver, lockdown and remediate settings for desktops, laptops, VDI sessions, company devices, as well as personal "BYOD" devices. PolicyPak was founded by desktop management expert and Microsoft Group Policy MVP Jeremy Moskowitz.