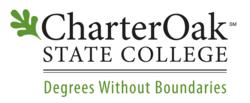 New Britain, CT (PRWEB) October 25, 2012
Charter Oak State College will host an open house on November 14 for its new online Bachelor of Science Health Information Management (HIM) degree program. Doors will open at 5:30 p.m., and the program will begin at 6 p.m. Charter Oak launched the new HIM degree program in September. Please RSVP to admissions(at)charteroak(dot)edu.
HIM has been named one of the 20 fastest growing occupations in the United States by the Bureau of Labor Statistics. Attendees will have the opportunity to learn about this exciting field from a panel of experts, including Cynthia Pugliese, Director of Health Information Management for Hartford HealthCare; Dr. Frank M. Valier, HIM Program Coordinator for Charter Oak; and a representative from the Connecticut Health Information Management Association (CTHIMA).
The open house will take place at Charter Oak State College, 55 Manafort Drive in New Britain, CT. Refreshments will be served. There will be a live webcast of the event for people living out-of-state who are interested in hearing more about the program on http://www.charteroak.edu.
Developed by experts in this fast-growing field, Charter Oak's new online bachelor's degree in Health Information Management equips students for the electronic management of sensitive patient health information and healthcare organization revenue cycles. Once approved by the Commission on Accreditation for Health Informatics and Information Management Education (CAHIIM), this degree will prepare graduates to sit for the American Health Information Management Association (AHIMA) Registered Health Information Administrator (RHIA) licensure exam. The program is structured to provide a professional education with a comprehensive curriculum and is guided by the principle of quality health care through quality information. For more information on this new program, visit http://www.charteroak.edu/HIMdegree.
***
Founded in 1973, Charter Oak State College is Connecticut's only public online college, offering associate and bachelor's degree completion programs in high-demand fields including Health Care Administration, Public Safety Administration, Business Administration, Information Systems and more. Charter Oak students complete degree programs through online courses and alternative approaches to earning credit. Charter Oak is accredited by the New England Association of Schools and Colleges and governed by Connecticut's Board of Regents for Higher Education.
###
Degrees Without Boundaries
55 Paul J. Manafort Drive, New Britain, CT 06053-2150 • http://www.CharterOak.edu • (860) 515-3800