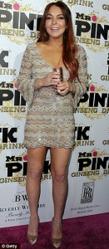 There are many reasons why drivers may flee the scene of a car accident.
Newport Beach, CA (PRWEB) October 24, 2012
Prosecutors have decided not to pursue charges against actress Lindsay Lohan in connection with an alleged hit-and-run pedestrian accident the night of Sept. 19. According to an Oct. 22 news report in the Los Angeles Times, security video of the incident reportedly showed the alleged victim's claims of injuries seem to be exaggerated. The charge of leaving the scene of the accident was dropped and she does not need to make a court appearance any more, the report states.
Leaving the scene of a car accident is a violation of California law as well. California Vehicle Code 20001 (a) states: "The driver of a vehicle involved in an accident resulting in injury to a person, other than himself or herself, or in the death of a person shall immediately stop the vehicle at the scene of the accident."
There are many reasons why drivers may flee the scene of a car accident, says John Bisnar, founder of the Bisnar | Chase personal injury law firm and the Hit-and-Run Reward Program, which offers a $1,000 reward to any tip leading to the arrest and felony conviction of a hit-and-run driver. "In my experience, many drivers flee the scene because they are under the influence. The fear of being caught while intoxicated combined with an inability to think clearly can cause a driver to flee. Some drivers also leave the scene because they panic or are simply scared to face the consequences."
Bisnar says the act of leaving the scene of an injury crash is inexcusable and that it is critical for all motorists stop immediately at the scene of the accident and wait for authorities to arrive. "Most importantly, the driver should help the injured victim. It could be something as simple as calling 911," he says.
It is also important for victims to remember that they can still file a civil lawsuit against the alleged hit-and-run driver even if authorities do not press charges, Bisnar says. "The civil justice system works very differently," he says. "In a civil case, the plaintiff must prove that the driver was negligent when he or she injured him as opposed to a criminal case where guilt must be proved by the prosecutor beyond a reasonable doubt."
About Bisnar | Chase
The Orange County hit-and-run attorneys at Bisnar | Chase represent people who have been very seriously injured or lost a family member due to an accident or a defective product. The law firm has obtained nearly two hundred million dollars in settlements and verdicts for their clients by winning a wide variety of challenging personal injury cases. Additionally, the law firm represents people who have been seriously injured or lost a family member due to drunk driving and hit-and-run collisions.
For more information, call 800-561-4831 or visit http://www.orange-county-lawyers.com for a free consultation.
Sources: http://www.latimes.com/entertainment/gossip/la-et-mg-lindsay-lohan-michael-lohan-intervention-conservatorship-hit-run-20121022,0,4874910.story