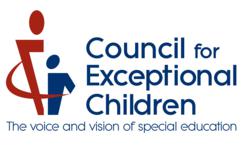 Alexandria, Virginia (PRWEB) October 26, 2012
Marketing General Incorporated (MGI) has been appointed list manager for the direct mail list of the Council for Exceptional Children (CEC), effective November 1. For the first time, the CEC list offers conference pre-registration lists in early 2013 that will include the email channel to supplement the very popular postal channel.
CEC is the premier international community of professionals who are the voice and vision of special and gifted education. Members of CEC are teachers, administrators, paraprofessionals, related support-service providers, and preservice teachers. CEC members serve all aspects of the education and development of students who have disabilities and/or those who are gifted and/or talented.
As part of the largest growth segment within the education community, CEC is a trusted voice in shaping education practice and policy. CEC leaders and members work collaboratively with the community to ensure that children and youth with exceptionalities are valued and fully participating members of society. The average tenure for special education professionals is 11 years, and 3 out of 4 hold a Master's degree or higher.
The CEC mailing list is available to help mailers reach these influential professionals with news about products or services pertinent to their challenging roles in this diverse and vibrant community of educators, parents, and service providers. The list is also available for recruiting offers.
Direct marketers may select all names in the overall CEC file of more than 70,000 postal addresses or custom-build a file based on mailer-provided criteria.
The list is 100% direct-mail generated and frequently updated, CASS-certified, and the NCOA certificate is available for U.S. addresses on request. The list was previously managed by ALC.
For more information on the Council for Exceptional Children mailing list and other MGI List offerings, please contact List Manager Candy Brecht, 703.706.0383, CBrecht(at)MGILists(dot)com, or visit http://www.MGILists.com.
Marketing General Incorporated brings to associations and businesses more than 30 years of strategic insights from testing, market research, and data analysis of member behavior and membership marketing.