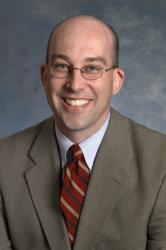 The advantages of SIP Trunking are extensive. It is opening up a whole new world of opportunities for voice service delivery.
Harrisburg, PA (PRWEB) October 25, 2012
Grudi Associates is utilizing SIP Trunking over new fiber-based telecom cables to help customers replace aging POTS systems, copper cable and TDM switches with highly advantageous voice-over IP (VoIP) technology.
"The advantages of SIP Trunking are extensive; from number portability, scalability and multisite connectivity to management flexibility, route diversity and cost-effectiveness," says Walt Grudi, President of Grudi Associates, a leading provider of telecom and IT services in Central PA and beyond. "It is the unquestionably the future of voice service delivery."
SIP (Session Initiation Protocol) Trunking is an Internet-based version of POTS telephone service. It uses VoIP to connect a business to the PSTN (public switched telephone network). Rather than relying on traditional TDM analog voice transmission, it employs much more powerful digital technology and eliminates the need for the older technology of carrier-grade phone switches that reside in the carrier's central office. SIP Trunking is also a single conduit for voice, data and multimedia that allows multiple signal types to travel over the same pipeline for more efficient use of resources.
"The rapid expansion and growing cost-effectiveness of fiber-based telecom is unleashing the full power of SIP Trunking for many businesses," says Grudi. "The higher speeds and other advantages of fiber, combined with the many benefits of SIP Trunking are revolutionizing how voice services are provided."
SIP TRUNKING KEY BENEFITS
Grudi advises companies to consider these key benefits when evaluating whether to move to SIP Trunking:

Number Portability – Eliminates carrier restrictions that prevent porting of numbers to other exchanges and rate centers.
Management Flexibility – Makes real-time management of phone numbers extremely easy.
Single Voice & Data Connection – Voice and data can be simultaneously carried on the same Internet or private IP network connection, adding efficiency, capabilities and economy.
Fast, Economical Scalability – When business needs change, it is much faster, easier and more economical to scale up a SIP Trunking connection than PRI service. In many cases, upgrades and changes are reduced from 45-60 days to 2-3 days, and for a fraction of the cost.
Multi-Site Connectivity – Connecting in the cloud, not different telephone closets, enables businesses to utilize 4-digit dialing in the same building or across the country.
Long Distance Cost – VoIP uses the Internet or a private IP network to connect long distance calls, avoiding many carrier fees.
Backup & Business Continuity – Cloud-based technology makes it possible to instantaneously and automatically route calls to numbers in different facilities in the event of a catastrophic event or failure of service at a business location.
Route Diversity – SIP Trunking can be delivered over any public Internet or private IP network connection with adequate bandwidth. Multiple connections can provide different routes to achieve redundancy.
There are two approaches to SIP Trunking delivery: Dedicated Delivery and Best Effort Delivery. Dedicated Delivery utilizes a private IP connection and never goes across the public Internet. Best Effort Delivery uses public Internet connections, like DSL and cable.
"Opting for Best Effort Delivery will save money, but quality and voice service will be vulnerable to high Internet traffic," says Grudi. "Dedicated Delivery can provide guaranteed Quality of Service, but it will cost more. Designing and provisioning the right SIP Trunking system for the business is imperative. If you don't have the expertise, get help from the pros."
Read Grudi Associates' article: SIP Trunking
Subscribe to Telecom & IT Updates, a monthly bulletin.
Read Grudi Associates' Telecom & IT Blog
About Grudi Associates: Grudi Associates provides a broad range of telecom and IT services that help businesses and organizations connect and communicate more effectively. Through strategic partnerships with national and regional providers, Grudi Associates delivers innovative and cost-saving wireless, data, Internet, local and long distance, telecom management and hosted solutions. By providing its customers with a single point of contact for virtually any need, Grudi Associates delivers innovative solutions and simplified telecommunications.