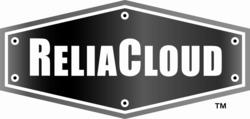 "VISI's ReliaCloud allows us to provide uptime guarantees to our customers and supports our mission-critical applications," says Bill Whalen, director of sales for Curenci.
Eden Prairie, Minn. (PRWEB) October 24, 2012
Curenci, an online payment platform processor based in Bloomington, Minn., announced today it has selected ReliaCloud™ from VISI, a TDS Hosted & Managed Services (TDS HMS) company. With a need to respond rapidly to demands for services, Curenci was looking for a cloud computing provider that guarantees reliability, security, and provides an overall robust infrastructure. They chose VISI, also of Minnesota, and entered into a three-year agreement.
"As an online payment processor, we need to rapidly scale as our customers' needs change," says Bill Whalen, director of sales for Curenci. "It is critical that we can do it quickly without a lot of capital investment. VISI's ReliaCloud allows us to provide uptime guarantees to our customers and supports our mission-critical applications."
VISI is Minnesota's leading managed services, cloud computing, and data center services provider. The company recently began offering ReliaCloud, a reliable, enterprise-class IT Infrastructure-as-a-Service (IaaS) platform. It's designed for resource intense applications and databases that require a secure and compliant operational network.
"We're pleased to welcome Curenci to our ReliaCloud platform," said Terry Swanson, CEO of VISI. "Our cloud service is attractive to Curenci, and growing companies throughout the region, for many reasons including the fact that they don't need to invest in assets like infrastructure or hardware."
Racks of newly installed Cisco, EMC and VMware equipment are housed in VISI's Tier III data center in Eden Prairie, Minn. They are ready for use in public, private, and hybrid cloud configurations. The Minnesota data center is also connected to TDS HMS data centers in Iowa and Wisconsin. This provides a unique cloud option for Midwest businesses in need of disaster recovery capabilities with an interconnected cloud.
According to Swanson, the enterprise cloud product offers support to companies who want to be in the cloud but still have their data close by. He says, "It means IT managers can move their data close to home and sleep better at night knowing it's also in a safe and secure enterprise-class environment."
Business owners and IT professionals can learn about the "Second Wave of Cloud Computing" at VISI's upcoming webinar. The free educational event will be held on Nov. 27 at 11 a.m. Details at http://www.visi.com/events.
About Curenci:
Curenci provides a convenient, secure, socially-responsible payment platform. Curenci's proprietary digital escrow servers and customizable accounting rules-engine safely, flexibly and efficiently settles exchanges of value in many forms (dollars, points, miles, etc.), avoiding significant costs. Access to Curenci's financial services are available to everyone through a variety of technologies, including the company's patent-pending mobile solutions. Curenci respects customer information privacy, supporting opt-in and on-demand services connecting customers to offers for products and services they want. A cornerstone of Curenci's business is support for causes and community programs as part of virtually any financial transaction. For more information about working with or investing in Curenci, email info(at)curenci(dot)com or visit http://www.curenci.com.
VISI & TDS Hosted & Managed Services
Founded in 1994, VISI is a premier provider of data center solutions in the upper Midwest, including: colocation, managed services, hosted services, and cloud computing infrastructure to companies ranging in size from small to enterprise. VISI facilities are built to Tier III standards, SSAE 16 audited and staffed 24x7. VISI, located Minnesota, joined TDS Hosted & Managed Services (TDS HMS) in March of 2010.
TDS Hosted & Managed Services, LLC is the parent company of OneNeck IT Services Corp., Vital Support Systems, and VISI Incorporated. TDS HMS is a wholly owned subsidiary of Telephone and Data Systems Inc., a Fortune 500® company. TDS HMS is growing rapidly; now employing more than 500 people throughout the U.S. TDS HMS companies specialize in engineering and management of IT infrastructure, including: hosted application management, managed hosting, and ReliaCloud™ enterprise cloud services. TDS HMS owns and operates Tier III data centers in Iowa, Minn. and Wis. Visit http://www.oneneck.com, http://www.vitalsite.com, and http://www.visi.com for more information.
Telephone and Data Systems [NYSE: TDS] provides wireless, broadband, TV and landline telephone services to approximately 7 million customers in 36 states through TDS Telecommunications Corp. and U.S. Cellular [NYSE: USM], its majority owned wireless subsidiary. Telephone and Data Systems was named one of Forbes' Most Trustworthy Companies in 2012. Founded in 1969 and headquartered in Chicago, the company employs more than 12,300 people. Visit http://www.teldta.com for investment information.