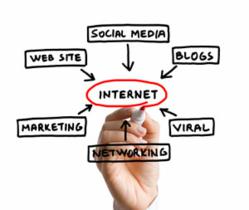 Cedar Rapids, IA (PRWEB) October 25, 2012
Hubspot's all-in-one marketing software, founded by MIT Sloan graduates, is Inc 500's #2 fastest growing software company. What is all the buzz about and how is it relevant to higher education?
Join Jennifer Nordstrom from the University of Michigan-Dearborn and Ann Oleson at Converge Consulting (Hubspot's Higher Education partner) as they walk through a use case study on how Hubspot can improve your marketing efforts. Learn how the University of Michigan used Hubspot's tools as they started marketing two new online master's programs.
You will learn how to:

Create landing pages and gauge their effectiveness
Manage SEO efforts from keyword research to monthly reporting
Understand how engaged your leads are and what content is drawing them in
See how specific channels are working in terms of ROI
Set up automated lead nurturing campaigns
Register at: http://web.convergeconsulting.org/hubspot-for-higher-education-marketing-webinar/