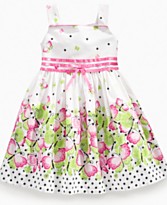 (PRWEB) October 23, 2012
How to use email marketing to sell more wholesale dresses is covered in a recently published report by CloseoutExplosion.com, an overstock liquidation dress business located in Brooklyn, New York. Donny Lowy, who manages the closeout business, has combined his experience in marketing products online, and supplying wholesale Tahari, Jones New York, Nine West dresses to international customers, to write his new report on using email marketing to sell designer dresses.
Closeout Explosion reviews tips and strategies for using email communications to reach prospective shoppers, and produce orders from current customers. The strategies and ideas discussed in his report include:
-The Importance Of Email Marketing In The Fashion Business
-The Major Sales Benefits Of Email Marketing For Retailers
-A Recommend Email Auto Responder Service
-Why Repeat Marketing Is Important For Online And Offline Dress Buyers
-Tips For Collecting Email Addresses
-How To Generate Email Sign Ups Online
-Why You Should Be Sending Out Fashion Articles To Your Customers
-The Importance Of Non Sale Informational Dress Articles
-The Average Number Of Times Your Email Needs To Be Seen By Prospective Buyers
-How To Differentiate Your Email Broadcasts From Spam
-Techniques That Can Motivate Clothing Buyers To Open Your Email Offers
-Where To Find Closeout Dress Deals At Wholesale Prices
-The Importance Of Variety When Selling Dresses By Email
-How To Encourage Prospects To Sign Up For Your Dress List
-What Your Email Must Contain, Or Else
-How To Ensure That You Have The Right Wholesale Merchandise For Your Customers
-How To Use Bonuses To Add More Subscribers
-Ideas For Gaining Additional Exposure For Your Sales Offers
"The strategies and tips in this special online marketing report can be used by all types of wholesalers and retailers, not just those involved in the dress business. The tips can be used by South African retailers looking to generate more foot traffic to their shops, by New York wholesale showrooms looking to increase the number of repeat buyers, and by flea market vendors looking to build a clientele base outside of a swap meet," said Donny Lowy, who has published many articles on the wholesale industry and on Internet marketing, including on how to use eBay and Amazon to increase sales.
Donny Lowy has marketed various types of products online, from eBooks on penny stock investing to overstock office suits to Caribbean retailers. He believes that the key to success in e-commerce is having access to technology and the knowledge on how to effectively use it. Using email marketing tactics, a home based seller of wholesale designer Guess handbags can compete with an established brick and mortar handbag boutique who relies exclusively on offline advertising techniques.
"The beauty of selling fashion products online is that the barrier to entry is very low, so an entrepreneur can start with a very small budget and build a successful liquidation business by efficiently utilizing what have become easy to use online tools. If a reseller starts out as an affiliate or as a closeout broker, she doesn't event need to stock inventory. She can use her Apple iPhone 5 to launch her business," added Donny.