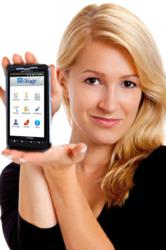 U.S. HealthWorks is proud to provide the latest resources and technology to the members of our communities when they have a medical need
Nashville, TN (PRWEB) October 24, 2012
U.S. HealthWorks Medical Group of West Nashville is reaching out to the growing number of smartphone users through iTriage® – a one-stop, consumer healthcare app that lets patients quickly and easily search for information about a medical condition, find nearby facilities, and check-in for a visit at U.S. HealthWorks prior to arrival.
"Consumers want more control and convenience when accessing healthcare services," said Diane Yu, vice president of sales and marketing. "U.S. HealthWorks is proud to provide the latest resources and technology to the members of our communities when they have a medical need."
The iTriage app lets patients instantly connect with U.S. HealthWorks and access clinic details including hours, services provided and directions. In addition, patients can use iTriage to check in prior to arrival, alerting staff of their impending visit.
iTriage also provides users with information about:

Symptoms
Diseases and medical conditions
Procedures and treatment options
Medication information
A nationwide database of every medical provider
iTriage is available as a free download for iPhone®, iPad® and Android™ devices, and is accessible from any Internet-enabled device at http://www.iTriageHealth.com.
U.S. HealthWorks Medical Group of West Nashville offers the community exceptional urgent care and comprehensive occupational health services. They have a team of highly skilled professionals who work diligently at providing the best possible patient care. For your convenience, in addition to scheduled appointments, they also welcome visits on a walk-in basis – no appointment necessary. Conveniently located at 339 White Bridge Road, they are open from 7am to 7pm, Monday through Friday and 8am to 6pm, Saturday and Sunday. For more information, visit http://www.ushealthworks.com/Nashville%20West-CenterInfo.html.
About U.S. HealthWorks
U.S. HealthWorks, a subsidiary of Dignity Health, is one of the country's largest operators of occupational healthcare centers in the nation. With 172 clinics and worksites in 15 states and more than 2,700 employees – including approximately 800 medical providers – U.S. HealthWorks centers serve more than 12,000 patients each day throughout the country. U.S. HealthWorks centers help employers control work-related injury costs through quality medical care and effective management of claims and loss work time, specializing in early return-to-work programs, injury prevention and wellness programs. Visit us at http://www.ushealthworks.com. U.S. HealthWorks is also on Facebook and Twitter.
About iTriage, LLC
iTriage LLC, headquartered in Denver, Colorado, is a global health care technology company founded in 2008 by two emergency medicine physicians. The company's market-leading platform and mobile/Web applications offer a proprietary Symptom-to-Provider™ pathway that empowers consumers to make better health care decisions. iTriage helps people answer the two most common medical questions: "What could be wrong?" and "Where can I go for treatment?" Millions of consumers around the globe have downloaded the free iTriage mobile app on their iPhone and Android devices, and thousands of health care providers use iTriage to reach and communicate critical facility and service information to patients. For more information, please visit http://about.iTriageHealth.com.