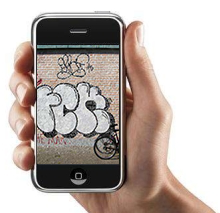 InTouch Mobile will replace dozens of paper forms thus reducing administrative costs and saving taxpayer dollars, all the while enhancing the public's ability to communicate and engage with their local government
Kamloops, BC (PRWEB) October 24, 2012
Today, iCompass Technologies proudly unveiled InTouch Mobile, its latest app for public sector organizations. This cross-platform smartphone app allows members of the public to engage on issues and subjects important to them 24-7-365 using the mobile device they are most comfortable with, their phone.
"We are excited to launch InTouch Mobile, a natural extension to our CivicWeb services and in particular our Action Tracking engine," said Todd Stone, President & CEO of iCompass. "InTouch Mobile will replace dozens of paper forms thus reducing administrative costs and saving taxpayer dollars, all the while enhancing the public's ability to communicate and engage with their local government," added Stone.
InTouch Mobile is available in the Android and Apple iOS app stores under the local government's name so residents can find the app quickly. Once the app is downloaded, the user can submit requests or report issues, track their previously entered items, and review submissions from others. All items are immediately sent back to a tracking dashboard thus enabling the organization to acknowledge, route and respond to the submission as required. From graffiti complaints, to pothole reports or public records requests, any such request or issue can be completed on a smartphone via the InTouch Mobile app, and then sent instantly to the appropriate local government department.
InTouch Mobile also utilizes mapping apps and cameras found on smartphones, improving the public's ability to inform their local government with just a couple of taps. InTouch Mobile stands apart from other apps in the industry since it allows the user to submit a variety of requests or report a variety of issues all within one app.