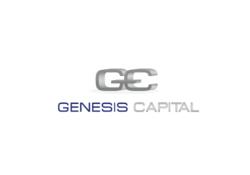 "Genesis typically deals with institutional buyers and large commercial properties. We saw a keen demand from investors for smaller apartment investments. Our new division was created to meet this need, and we are lucky to have Val Altomare heading up the
San Francisco, CA (PRWEB) October 25, 2012
Genesis Capital, a company which sources large off market commercial properties for opportunity buyers, has created a new division: the Small Balance Multifamily Group.
Terry Robinson, CEO of Genesis Capital, said, "Genesis typically deals with institutional buyers and large commercial properties. We saw a keen demand from investors for smaller apartment investments. Our new division was created to meet this need, and we are lucky to have Val Altomare heading up the Small Balance Multifamily Group."
The focus of the new division is on single offerings or small portfolios of apartments typically averaging between $1M and $3M in value. The properties may or may not be distressed, but they are always off market. The company works principal to principal, and there are no fees to the Seller – the buyer pays a low acquisition fee for access to the off market property.
Val Altomare's seasoned career history started in the hospitality and restaurant industry, followed by more than 20 years as a mortgage broker. He transitioned to real estate 23 years ago, and brings expert experience in residential distressed properties. Altomare's experience also includes broker of record responsible for compliance standards in California within a multiple site operation, as well as training and monitoring of DRE regulations and federal guidelines. With a private investment background as well as "A" paper lending, Val also developed multifaceted lead generation and training programs establishing market presence to his clients within 72 hours while market standard was two weeks.
Robinson said, "Val's passion for teamwork and mentoring is strong: he builds client relationships through hard work, efficient and ethical practices. Val will make a positive impact."
The Small Balance Multifamily Group helps both Buyers and Sellers. The company has a wide variety of vetted and able buyers for the product. Interested buyers or sellers may visit the Genesis website or contact Altomare by email at val(at)offmarketassets(dot)com
Altomare lives in the San Francisco Bay Area, and is married with two grown children.