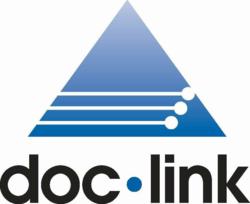 Laguna Hills, CA (PRWEB) October 25, 2012
Altec Products, Inc., a leader in enterprise document management and workflow solutions, announced today their Bronze Sponsorship and participation at Directions 2012 from October 27 – 30, at the Arizona Biltmore in Phoenix. Directions is the only event that brings the Microsoft Dynamics NAV Partner community together in one place, at one time, for all the right connections. Altec joins the entire community at the 8th annual conference to share ideas, collaborate on best practices, and discover innovative tools to drive Partner execution and success.
Ranging from simple document intensive processes to complex restructuring of internal data processing, Altec is the expert in the design and delivery of electronic document solutions. Their premier solution, doc-link, provides seamless capabilities to electronically capture documents and automate business processes within any department and any process. Combining best practices, state-of-the-art technology, and sound implementation methods into an affordable package has made doc-link a popular choice among NAV Partners.
Kevin Dudevoir, Director of Sales at Altec states, "We help partners identify document management opportunities with new ERP sales, as well as their install base. At Directions, we will demonstrate how to enhance their value proposition by adding doc-link to their ERP portfolio."
He added, "Many companies are adding paperless initiatives into their 2013 budgets, and we need to position the ERP partner to be that go-to resource with doc-link." Kevin continued, "It's the perfect time to inform customers, as well as new ERP licenses, that you, the ERP consultant, has the knowledge needed to provide the best NAV integrated solutions."
One NAV customer who has implemented doc-link is ICM, Inc. - the industry leader for the design, construction and support of ethanol plants. Headquartered in Colwich, KS, ICM provides innovative technologies, solutions and services to sustain agriculture and advance renewable energy, including food and feed technologies that will increase the supply of world protein.
Mired in paper, ICM's staff was managing dozens of filing cabinets and sending documentation to an off-site storage facility. Because they lacked the ability to conduct electronic document searches, employees wasted valuable time searching through cabinets to get to the information they needed, or retrieving documents from the off-site storage. In addition, getting vendor invoice approvals at ICM was a difficult process that was both time consuming and prone to mistakes. Invoices were manually shuffled from department to department, hand signed by their respective approvers, and then returned to accounts payable. There was no way to track where a document was in the approval process.
ICM sought out a document management solution that could meet all of its needs. It found what it was looking for in doc-link, a system that's used to manage the firm's accounts payable, accounts receivable, legal and vendor management activities.
"Although we have never quantified the actual time savings, considering the fact that we went from filing cabinets to electronic storage speaks for itself," says Brandon Spencer, Ph.D., ICM's business systems analyst. "The cost savings due to increased efficiencies in paying invoices on time improves our bottom line and our vendor relationships. In a nutshell, we can process 'more with less' using doc-link."
Altec's Session at Directions 2012
October 28: 1:15 pm – 2:05 pm
Title: Want more revenue? Enhance your ERP Offering by adding a New Tool to Your Portfolio – doc-link Integrated Document Management by Altec
About Altec
Altec is a leading provider of Integrated Document Management (IDM) solutions to mid-market companies. For more than 25 years, Altec has provided a wide range of accounting-centric paper to paperless solutions including its flagship product, doc-link™, which enables companies to capture, archive, workflow and route structured and unstructured documents to customers, employees and vendors. Altec's comprehensive solutions include IDM, output management, MICR check disbursement and paper documents that serve more than 13,000 customers worldwide. Altec enjoys strong, collaborative partnerships with ERP solution providers like Microsoft Dynamics to provide the most comprehensive, integrated enterprise document management solution. Altec delivers its IDM solutions through a global network of authorized partners in more than 60 countries throughout the Americas, EMEA and Asia Pacific. For more information, visit Altec at the company website at http://www.altec-inc.com. Follow them on Twitter.com/doclinkbyAltec or call April Blankenship at 1-800-997-9921.