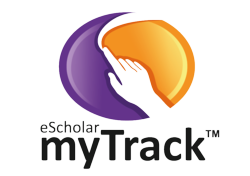 eScholar is looking to engage with a number of existing customers at the state, district, BOCES and RIC levels at this year's NYSSBA conference.
White Plains, New York (PRWEB) October 24, 2012
eScholar, a leader in the application of research and data to personalize education, will participate at this week's New York State School Board Association's (NYSSBA) 93rd Annual Convention & Education Expo. The event takes place October 25-27 in Rochester, New York at the Rochester Riverside Convention Center, with eScholar located in booth 403 on the expo floor. eScholar will share how its solution, eScholar myTrack™ can be used in the classroom to personalize education and streamline the use of data in an actionable way for every student.
NYSSBA attracts more than 2,000 school board members, superintendents, district business officials and New York State Education Department members, representing more than 700 school districts, Regional Information Centers (RICs) and Boards of Cooperative Educational Services (BOCES) in New York State.
eScholar's support of New York education continues to grow at a rapid pace. Earlier this year, eScholar was selected as one of three companies to fulfill NYSED's vision to provide access to a broad range of education data. This includes an integrated view of student test scores, demographic information, curriculum materials, and other items that educators and parents can access at any time in order to personalize engagement with individual students. eScholar myTrack takes the concept of dashboards far beyond the traditional and enables users to set, track, and achieve individual educational goals.
"eScholar is looking to engage with a number of existing customers at the state, district, BOCES and RIC levels at this year's NYSSBA conference," said Shawn Bay, CEO and Founder of eScholar. "New York continues to push the envelope in terms of innovative uses of data to improve education outcomes. As the provider of New York's data foundation since 2004, eScholar is well-established in the NYSED system and we are looking forward to sharing the value of eScholar and myTrack to those working directly with students."
The delivery of eScholar myTrack coincides with the movement to personalize education and New York's mandate to deliver information to the classroom. By encouraging open data practices, New York can innovate to better support the goals of each student. Developed in conjunction with educators, eScholar myTrack is a collaborative platform that engages all education stakeholders – administrators, teachers, support staff, students, and parents – and presents them with an individualized and holistic view of a student's progress across his or her education. Parents and educators using eScholar myTrack gain a better understanding of a student's unique needs, deficiencies, and areas of improvement based on current and historical information. Building upon eScholar's expertise in student data, eScholar myTrack aligns today's education process to help students achieve their specific, unique goals.
In the months leading up to its participation at the NYSSBA convention, eScholar and its solution, eScholar myTrack, has been experiencing a period of sustained momentum, including:

Winning NYSED's bid to provide an education data dashboard to schools across the state
Deploying eScholar myTrack throughout Cumberland County Schools in North Carolina, one of the nation's largest school districts
Presenting eScholar myTrack at the White House and U.S. Department of Education sponsored event, Education Datapalooza, as one of the best new education applications dedicated to using data to personalize education
eScholar will be back in New York at the upcoming NYSCATE conference, November 18-20, 2012 at the Riverside Rochester Convention Center. To learn more about eScholar, stop by booth 403 at NYSSBA, join the conversation on Facebook and Twitter, or visit eScholar at http://www.eScholar.com.
About eScholar
eScholar is the nation's leading innovator in the application of billions of individual education data points to the needs and goals of each person. eScholar customers are realizing significant improvements in their ability to meet mandated reporting requirements but more importantly in their ability to improve pre-K through postsecondary student achievement. eScholar delivers an entire suite of award winning data warehouse, student and staff identifier management and collaborative goal planning solutions. Relied on by 13 state education agencies and over 4,800 districts across the country, eScholar products transform the way educators use data. For more information about eScholar, visit http://www.escholar.com or call 877-328-2969.