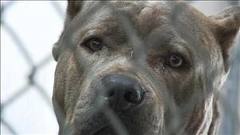 Predicting animal behavior is not an exact science.
Sacramento, CA (PRWEB) October 24, 2012
The recent attack on four-year-old Hailey Nunez of San Diego has highlighted a dispute between two groups: those advocating dog breed legislation to restrict ownership of pit bulls and other dogs considered vicious, and those who are advocates for these breeds. Little Hailey was mauled by a pit bull whose owner told her mother it was "okay" for the little girl to pet the dog. The dog attacked without warning, grabbing Hailey by the face and shaking her until a neighbor beat the dog away. The child was admitted to Rady Children's Hospital in serious condition, but was released Thursday. However, her face is disfigured and she is facing more surgery.
There has been a great deal of controversy regarding "breed discrimination" by advocates of certain types of dogs. These advocates claim that numbers showing that certain breeds such as pit bulls are misunderstood and that these dogs do not pose an inherent threat any greater than any other type of dog, especially to children. Others claim that pit bulls and a few other breeds are dangerous and should not be permitted for private ownership. What do the facts really say about these breeds, and what do the statistics show regarding the safety of children around these dogs?
There is no doubt that pit bulls are responsible for the majority of fatal attacks on both adults and children in the United States. According to statistics from the Centers for Disease Control, pit bulls and Rottweilers were responsible for 67 percent of all fatal dog attacks in the United States in the years 1997 and 1998. About 58 percent of all fatal dog attacks occurred on the owner's property.
However, these numbers may be misleading because the actual number of deaths from dog attacks are quite small. In 1997 and 1998, 27 people died from dog attacks. This means that pit bulls and Rottweilers were actually responsible for 18 deaths in those two years, or about one every month and a half. While this number is obviously not acceptable, it does put the problem in perspective when compared with the number of dog bites overall, which may total as many as several million; about 850,000 people seek medical treatment each year for dog-related injuries. Therefore, pit bulls and Rottweilers are actually responsible for about 18 deaths out of at least 1.7 million dog attacks serious enough for the victims to seek medical treatment.
However, the question is not just one of numbers. The real dilemma that city managers and others face when considering breed-specific limitations is how likely certain dogs are to make unprovoked attacks. Breed advocates state that pit bulls are no more likely than other breeds to attack unprovoked, but that owners tend to train pit bulls to be aggressive. There is no documented evidence of this, but the advocates trying to save pit bulls continue to assert that the dogs are successfully owned by thousands of people with no issues whatsoever.
Children are often the victims of vicious or deadly dog attacks because of their small size and their curiosity that leads them to approach strange dogs without caution. In 2011 and 2012, there were 12 children killed specifically by pit bulls and pit bull mixes; in many cases, these were family-owned dogs. Adults were also victims, but children make up the bulk of the fatal attacks, possibly because they are less adept at fighting off an attacking dog.
One way parents can help keep children safe is to teach them never to approach a dog they do not know and to seek safety immediately if they see a strange dog roaming. Children should also be taught to tell an adult if they see any strange dogs in the neighborhood, or any dogs outside a fence or off a leash.
John Demas , Sacramento dog bite attorney points out, "Where one person's rights begin, another's end. Everyone has the right to own a pet if he or she chooses, unless that pet is vicious or the person abuses the animal. At that point, the state has an obligation to step in to protect people and animals from violence. Predicting animal behavior is not an exact science, but being aware that certain breeds are statistically more involved than others is a good first step in understanding how to control animal behavior and, more importantly, owner behavior. One way to protect the rights of others is to hold owners more strictly accountable for early violations of dog laws, such as violations of leash laws or allowing pets to escape the confines of a fence. Also, particular attention should be paid to the enforcement of dog fighting laws. Neighbors can do their part by reporting suspicious or abusive behavior toward animals."
About Demas Law Group: Sacramento dog bite attorney
Demas Law Group, P.C., is a personal injury firm in Sacramento that assists victims of dog attacks in collecting damages to pay for medical bills and other costs. Demas Law also assists victims of other types of personal injury accidents.
Attributes: Centers for Disease Contro l statistics from http://www.dogsbite.org.
Opposing Views, "Pit Bull Attack Leaves 4-Year-Old Hailey Nunez, "Unrecognizable'," Denise Justin, October 23, 2012.