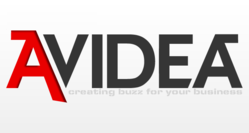 Marketing Super Rope Cinch has been nothing like promoting a music artist
Brentwood, TN (PRWEB) October 24, 2012
Brentwood, Tennessee publicity firm Avidea PR is on a roll. Just weeks after helping secure Walmart USA distribution for their client Super Rope Cinch, the firm has just learned that Walmart Canada stores may also soon carry the patented rope-tying device.
Over the past sixteen months, publicist Drew Bourke has been using his company's PR and social media expertise to promote a product into retail, a product that he and brother Tim Bourke co-own. The Super Rope Cinch, a hardware and boating device first splashed into retail in 2011 and has since gained distribution with some of the nation's largest hardware and boating distributors. In September 2012, the Super Rope Cinch was approved for distribution by Walmart USA stores. Just one month later in October 2012, Walmart's Canadian division requested financials, which is often the final step before distribution is granted.
The Super Rope Cinch device is made in the USA by Just Right Products LLC, a company that Drew Bourke co-owns with brother, Tim Bourke. The patented Super Rope Cinch device solves the simplest of problems - it binds and secures rope. The device allows anyone to tie and untie ropes of most any size, and in any combination, without having to tie or untie a knot. The device has become a favorite among boaters, since it can be used to secure boats and personal watercraft to a dock.
The USA-made Super Rope Cinch has a suggested retail price of under $5, and is currently being sold at thousands of retail stores across the USA. In addition, both the Boy Scouts of America and Sea Scouts of America sell the device as a fundraising tool to pay for camp and boating missions.
Mr. Bourke's success in helping obtain reach retail distribution for the Super Rope Cinch occurred by his use of heavily-distributed press releases and social media platforms like Twitter and Facebook, the same services he and his publicity company Avidea PR provide for some of Nashville's entertainment industry.
According to Mr. Bourke, "Marketing the Super Rope Cinch has been nothing like promoting a music artist or entertainment company. Music and entertainment publicity can be executed via a clear plan of attack. The Super Rope Cinch required us to first make people aware that there is a better way to secure things with rope that does not require tying or untying a knot. We also had to embed the idea that dealing with rope can be frustrating, and then, provide the solution. Imagine us marketing a music client, but first having to explain what music is. That's kind of what we've been through. Now that we've created a road map for marketing a product into retail distribution, it's gotten much easier. I can't say I'd get excited over the idea of marketing another retail product, but Avidea PR's future clients will determine that."
Learn more about the Super Rope Cinch by visiting their website at http://www.SuperRopeCinch.com.