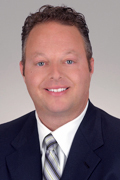 Data breaches continue to increase simultaneously as cloud computing adoption grows
Southlake, Texas (PRWEB) October 24, 2012
Robert J. Scott, Managing Partner, of intellectual property and technology law firm, Scott & Scott, LLP, will address privacy and data security with implications for licensing transactions, data breach case histories and best practices in his presentation: Managing Privacy & Security Risks in Cloud Computing at the IP and Technology Licensing Conference on October 29th.
"Data breaches continue to increase simultaneously as cloud computing adoption grows, said Scott. It is critical that companies manage and mitigate privacy and security risks in cloud computing."
Robert joins a distinguished faculty at the IP and Technology Licensing Conference which is designed for in-house counsel, IP lawyers, CIOS, CFOS, CPAs and all licensing professionals. The two day Law Seminars International conference will provide insight on complex issues arising in drafting and negotiating licenses and practical tips for addressing contested issues, along with updates on recent case law, new definitions, royalty terms and new technology and business models.
The Conference will be held at the Magnolia Hotel, 1100 Texas Avenue, Houston, Texas 77002 on October 29-30th and qualifies for 11.75 Texas CLE credits.
Rob Scott represents mid-market and large enterprise companies in software license transactions and disputes with major software publishers such as Adobe, IBM, Microsoft, Oracle and SAP. He has defended over 225 software audit matters initiated by software piracy trade groups such as the BSA and SIIA. He is counsel to some of the world's largest corporations on information technology matters including intellectual property licensing, risk management, data privacy, and outsourcing.
For more information or to register: http://lawseminars.com/detail.php?SeminarCode=12LICTX#credits
About Scott & Scott, LLP (http://www.scottandscottllp.com): Scott & Scott is an intellectual property and technology law firm dedicated to helping senior executives assess and reduce the legal, financial, and regulatory risks associated with information technology issues. An innovative approach to legal services, Scott & Scott believes that collaboration between legal and technology professionals is necessary to solve and defend against the complex problems our clients face, including privacy and network security, IT asset management, software license compliance, and IT transactions.