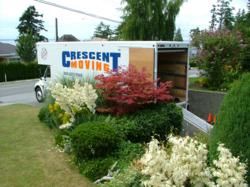 The slow down of BC's real estate industry extends well beyond builders and realtors.
Vancouver, British Columbia (PRWEB) October 25, 2012
Local businesses including Vancouver Movers, Tradesmen, Builders and Craftsmen, worry about the later half of 2012 and the speculation around the slow down of the Vancouver Real Estate Market. Earlier in the year, the average time a house was on the market was less than 8 weeks - the later half of the year shows a sharp decline in sales and a surplus of inventory. Competitively priced houses are now sitting on the market for an average of 5 to 7 months.
Scott Moe of RE/MAX says: "All across the board people are saying how slow it is out there. I have 24 listings right now and only had 4 showings on the weekend!"
The slow down of BC's real estate industry extends well beyond just builders and realtors. Many local businesses are affected by slow real estate sales. Vancouver Mover, Philip Sachinidis of Crescent Moving and Storage has already noticed a sharp declining in business. "I worry that with the stiff competition among local movers, coupled with the slow down of Vancouver's housing market, that business will be almost non- existent for us in the winter months."
It seems that homebuyers are taking a "lets wait and see" approach. Most are not willing to risk over paying for a home that may decline in value. If a seller is desperate they may have already made a price reduction - some even two or three reductions in as little as 6 months.
Some are speculating that the slow down of Vancouver's real estate market is due to banks and other lenders tightening their belts and no longer allowing 30-year mortgages (for CMHC insured mortgages). They have also made it tougher for small business owners to qualify for a mortgage.
While the banks are tightening up in order to help families and individuals reduce their personal debt, one can't help but notice the effect it is having on many small and local businesses. An enormous amount of local businesses rely on the health of the Vancouver real estate market for their success.