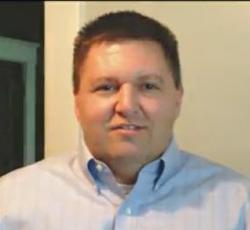 New emerging neighborhoods have the Nashville Real Estate Market excited again
Nashville, TN (PRWEB) October 24, 2012
The extreme growth of emerging neighborhoods in Nashville slowed during the recent housing crisis. During the last five years most of those neighborhoods matured. It has only been in the last year that new neighborhoods are starting to emerge on the fringes of the gentrified areas. The trend over the last five years has also moved away from the suburbs and toward the urban core. Many first-time home buyers are looking for the future, hip neighborhoods in Nashville. "New emerging neighborhoods have the Nashville Real Estate Market excited again," Jolly said.
Nashville's Emerging Neighborhoods Have These Traits in Common

Located near gentrified areas
Large inventories of historic homes
Potential for infill of new construction
Improving living conditions
Located near downtown
Have access to public transportation
Vibrant commercial district of small businesses
Develop an identity
Wedgewood-Houston meets all of these traits except the last two. This area needs to develop an identity and attract small businesses that connect to the neighborhood. One of the obstacles to attracting small business is the uncertainty over the redevelopment of the Tennessee State Fairgrounds. Wedgewood-Houston is one of the neighborhoods that border the Fairgrounds. "The resolution of Tennessee State Fairgrounds will jump start plans for many developers in South Nashville," Jolly said.
New families continue to buy homes in Wedgewood-Houston, renovate them and move in. "Hopefully, the influx of families will be enough to start attracting a retail district for this neighborhood," Steve Jolly continued, "It will be some time before the Fairgrounds are finalized." The Wedgewood-Houston neighborhood is located between downtown Nashville, the Tennessee State Fairgrounds and Belmont University.
Steve Jolly with NashvilleRealEstateNow.com, focuses on foreclosure, investment and residential properties in the Greater Nashville Area.