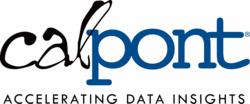 InfiniDB's ability to load and execute queries extremely fast on large amounts of data from a variety of sources, InfiniDB 3.5 gives customers exciting new shared-nothing features.
New York, NY (PRWEB) October 24, 2012
Calpont Corporation announced today details of InfiniDB 3.5 at the Strata Conference and Hadoop World. The latest release of its high performance analytic data platform, Calpont InfiniDB 3.5, includes data elasticity and rebalancing for an enhanced shared-nothing experience; cross-engine join capability; and administration enhancements that improve the deployment and maintenance experience for flexible and scalable Big Data architectures.
InfiniDB was designed from the inception for large scale, high performance dimensional analytics, predictive analytics, and ad-hoc business intelligence. InfiniDB capitalizes on a variety of data structures and deployment variations to meet organizations' unique needs. A massive parallel processing (MPP) columnar solution, InfiniDB executes SQL written queries as parallelized map and reduction operations, providing the best of both performance and scale for analytics.
Key Points of InfiniDB 3.5 Include:

Shared-Nothing platform that is enhanced with full elasticity features and online rebalancing. Organizations now have the flexibility to add or remove nodes to meet their performance needs along with an integrated rebalancing capability to ensure each node capacity is used to its fullest.
Administration enhancements include query performance analysis and customized resource allocation management. Query priority is given to assigned users and computing resources are optimized so that important user queries are processed first.
Cross-engine join capability connects InfiniDB with other data storage engines, simplifying and speeding integration of heterogeneous data technologies in a single Big Data environment.
"Added to InfiniDB's ability to load and execute queries extremely fast on large amounts of data from a variety of sources, InfiniDB 3.5 gives customers exciting new shared-nothing features. It allows the addition or subtraction of nodes and the rebalancing and redistribution of data across the available nodes. Query priority can be assigned to important users, roles, or tasks to ensure that performance expectations are met and organizations can focus on business – not waiting for data." said Bob Wilkinson, vice president of engineering at Calpont Corporation.
InfiniDB supports a number of different data sources and deployment options, including incorporating Hadoop data and working in Amazon EC2 through an InfiniDB AMI. The analytic data platform is a versatile and attractive option for end users, OEM's, and ISV's investing in Big Data analytics. This is especially the case for companies in online marketing, ad serving, wireless and broadband network markets.
In related news, today Calpont today announced how they are helping location-based mobile advertising company, JiWire, power its advertising decision platform and customer usage reports with the InfiniDB analytic platform. See the complete news announcement, " Calpont Scales JiWire Mobile Advertising Platform for Location-based and Social Analytic Data."
InfiniDB 3.5 is scheduled for general availability in November 2012. For more information about Calpont InfiniDB or to try the Enterprise version, visit http://www.calpont.com
Tweet this: News: @Calpont Announces @InfiniDB 3.5 For #BigData #Analytics at #strataconf . #InfiniDB #EDW #columnar #mySQL #hadoop
About Calpont
Calpont is the provider of InfiniDB – the simple, scalable platform for Big Data analytics. InfiniDB is an MPP, column-oriented data technology designed from inception for massive scale, high performance analytics and ad-hoc data discovery. Known for rapid implementation, unmatched simplicity and extraordinary value, InfiniDB is a proven solution for software, online digital media, telecom, and other data intensive businesses. InfiniDB's unique two-tier architecture optimizes query processing to all CPUs and accesses only the data required for analysis. Complex analyses that used to take hours now take minutes or seconds, consistently. Unlike MapReduce, NoSQL and row RDBMS offerings, InfiniDB is ready for large scale analytic workloads out-of-box - requiring no indexes, materialized views, manual tuning or manual partitioning. For more information, please visit http://www.calpont.com, join our community at http://www.infinidb.org, or follow us at http://www.twitter.com/calpont.