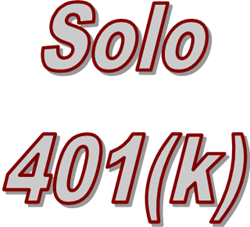 Invest into virtually anything, including real estate, mortgage notes and much more!
Yorba Linda, CA (PRWEB) October 23, 2012
Too many American's are reaching retirement without enough savings to live out their golden years in comfort, or with financial freedom. Individuals should open a Solo 401k as a way to invest and have full control over their savings. To help more people take control of their financial future, Sense Financial is offering discount on Solo 401k facilitation until the end of September.
There are many ways in which people can invest and save for their retirement years, but one option that offers investors the most control over their savings is the self-directed Solo 401k. This retirement savings vehicle allows the owner to make high Solo 401k contributions for their retirement, flexibility to use Solo 401(k) loan feature and borrow up to $50,000 for any need, the ability to invest in virtually limitless money making ventures such as notes, real estate, businesses and more. Even better is that this can be done tax free. Taking advantage of this helps to diversify a person's portfolio and gives them better options for higher returns on their money.
Good to the end of November, Sense Financial is offering $200 off of their normal fees for Solo 401(k) facilitation. Many self-employed individuals use truly self-directed Solo 401k because it is the best retirement plan for those who work for themselves, or own a business without any full-time employees. The trusted financial advisors at Sense Financial can help customers get a new 401k opened up in just a few days. Interested persons should contact a qualified expert before the discount expires.
Sense Financial Services LLC is the leading provider of retirement accounts with "Checkbook Control": Solo 401k and Checkbook IRA. Over the years we assisted hundreds of clients obtain checkbook control over their retirement accounts while providing them the ability to invest in virtually any investment class, including real estate, private lending, mortgage notes and much more without the need for custodian approval!
To learn more information about Solo 401(k) for self-employed real estate agents, please visit http://www.sensefinancial.com